On Saturday, June 26th, Dwell is staging a West Side home tour during the Dwell on Design event in Los Angeles. Dubbed the Surf and Turf tour, the West Side circuit encompasses West Hollywood to Venice Beach; much of the design on view shares a common thread of eco-consciousness and sustainability. On June 27th, Dwell hosts a tour of of the East Side. We particularly like this single-story Venice Residence, which uses Californian modernism as its template. Designed by Robert Thibodeau of du Architects, the 3,000-square-foot home features an open plan, with passive solar and natural ventilation incorporated into the design.
N.B.: Remodelista will be hosting a booth at Dwell on Design in LA, so please drop by and say hello. For more information, go to Dwell on Design: The Designer Is In.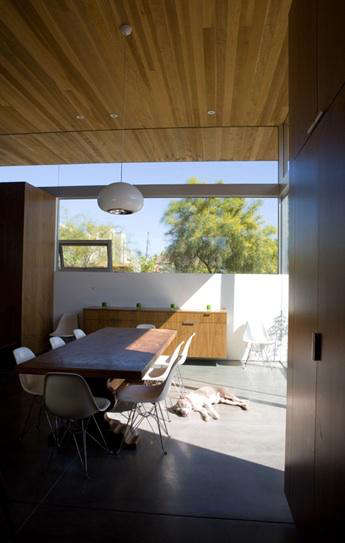 Above: the Reilly Biddle Residence by du Architects.