Vipp, a company that launched in 1939 with a single pedal bin (designed by founder Holger Nielsen for his wife), recently introduced an industrial-style broom and dustpan set. It is currently only available in Europe but should be coming stateside soon. To find a dealer in Europe, go to Vipp.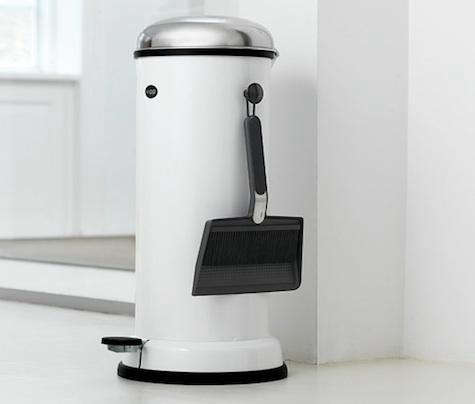 Above: The Vipp Broom and Dustpan set is EUR 69 from Vipp (to find other retailers, go to Vipp).
Above: The brush has a stainless steel handle and rubber grip; the dustpan is made from aluminum.
Above: The dustpan and brush fit together neatly and can be attached to a Vipp bin with a magnetized hook.
(Visited 35 times, 1 visits today)