Architects Hélène Pinaud and Julien Schwartzmann, the young couple behind up-and-coming Paris firm Heju, design apartments, shops, and cafes notable for their clean lines and playful pastels. After-hours, the two apply that same aesthetic to DIY projects: newly out of design school, they published the 2017 book, Design It Yourself: 35 Objets Design à Petits Prix et à Faire Soi-Même.
They continue to invent—and to present their latest designs on the Heju blog. And they've allowed us to share some of our favorites. Today, we present their tiled tabouret, which they describe as "a small piece of furniture that will find its place on your balcony, in your garden, or your living room to give it a swimming-pool atmosphere." (Scroll to the end for links to more Heju DIYs.)
Photography by and courtesy of Heju.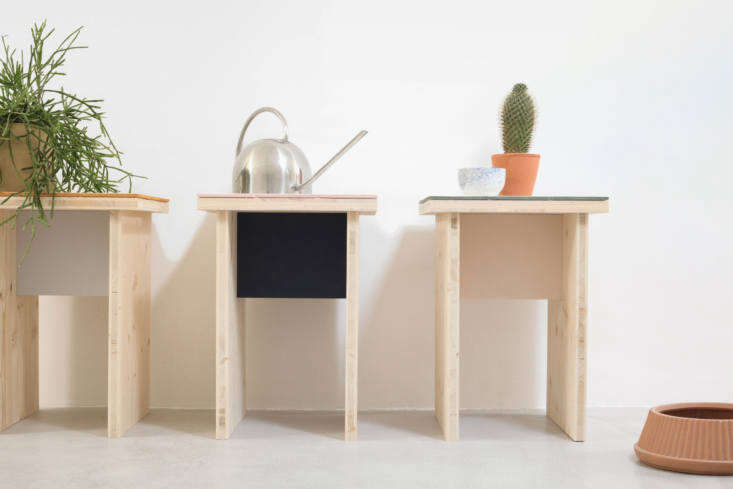 Tools and Materials
Instructions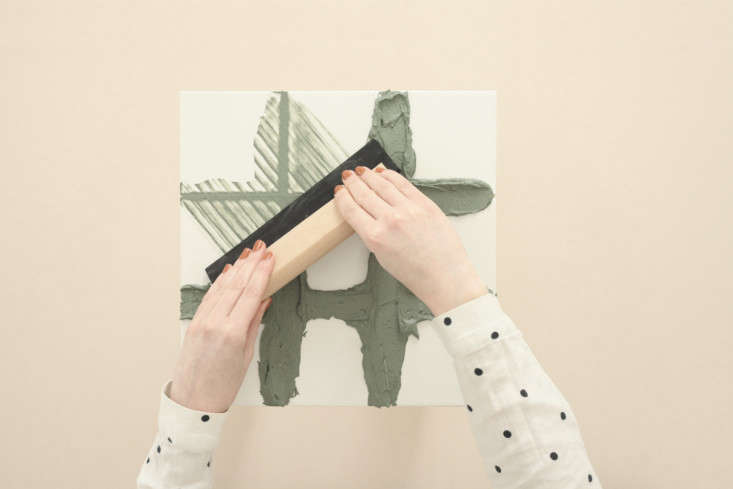 For advice, see Remodeling 101: Everything You Always Wanted to Know about Grout and Caulk (but Were Afraid to Ask).
The Finished Look
Explore our DIY Archive for many more projects, including these two by Heju:
(Visited 881 times, 6 visits today)