Spotted at Llot Llov, a Berlin-based design studio, a lamp with a quirky wooden-bead cord. We were instantly enamored and had to try our hands at our own version.
Above: The Earl Lamp by Llot Llov is made with 18 wooden beads; the last one has an embedded LED and a silicone shade; €528.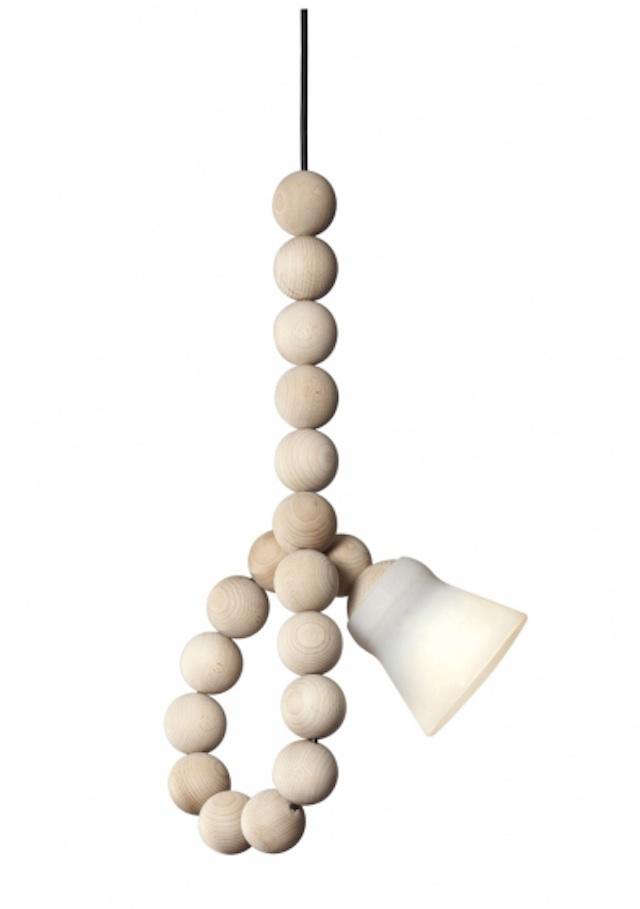 Above: The Earl Lamp has a hook to allow adjustments in the lamp's height and direction.
Above: My version, which is a bit more rustic; I started with an inexpensive pendant light from West Elm.
Materials
Instructions
Use scissors to cut the plug off from end of lamp cord.
Thread the wooden beads onto the cord.
If you are skilled in such things, rewire the replacement plug; alternatively; have your local lamp shop do it for you.
(Visited 25 times, 1 visits today)