Unfinished furniture with painted accents has been on our design radar for a while; West Elm's latest contribution to the genre is the Dipped Side Table, which is available in white and red. If you prefer another color, consider making your own, using the Gamine Side Table from Urban Outfitters as the starting point. Roughen the surface with sandpaper, mask off the legs with masking tape, and paint with a semi-gloss latex paint (such as Benjamin Moore's Eco-Spec, a no-VOC, 100-percent acrylic latex paint).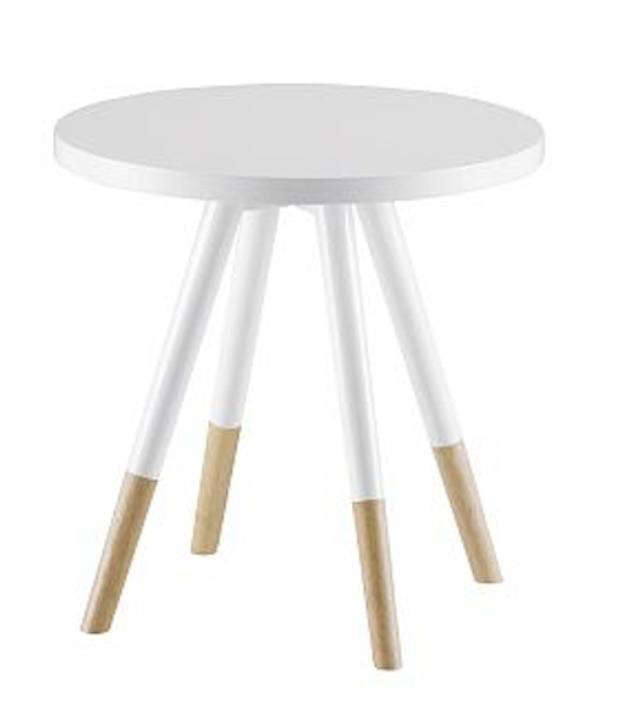 Above: The Dipped Side Table is 18 inches high and 18 inches in diameter; $129 at West Elm.
Above: Awaiting your choice of color, the Gamine Side Table is 18 inches wide and 20 inches high; $69 at Urban Outfitters.
(Visited 67 times, 1 visits today)