Cinder blocks may bring to mind grad-student shelving, but we like them as ad hoc table bases. (If it's good enough for Axel Vervoodt, it's good enough for us.) Here are a dozen good examples of low-cost, industrial-chic tables made from nothing more than hardware-store wood planks and simple cinder or concrete blocks.
Above: A cinder block shelf in the San Francisco studio of Emma Dime.
Above: A DIY shelf via Liden Skapelse.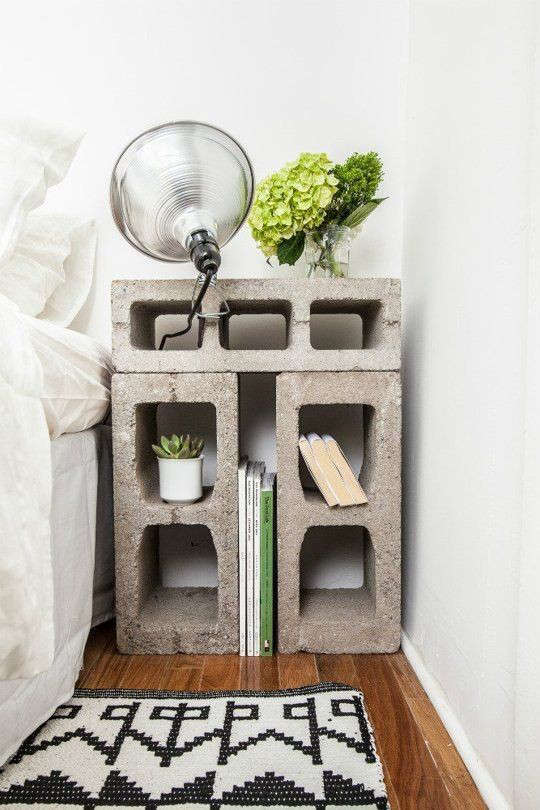 Above: A night table made from salvaged cinder blocks in a 400-square-foot Upper East Side apartment. Photograph by Alan Gastelum for Dwell.
Above: Cinder blocks made colorful in a table at the artist-designed Playland Motel, in Rockaway Beach, New York.
Above: A DIY plant stand in the Portland, OR, home of John and Jen Vitale; photo by Carissa and Andrew Gallo via Freunde Von Freunden.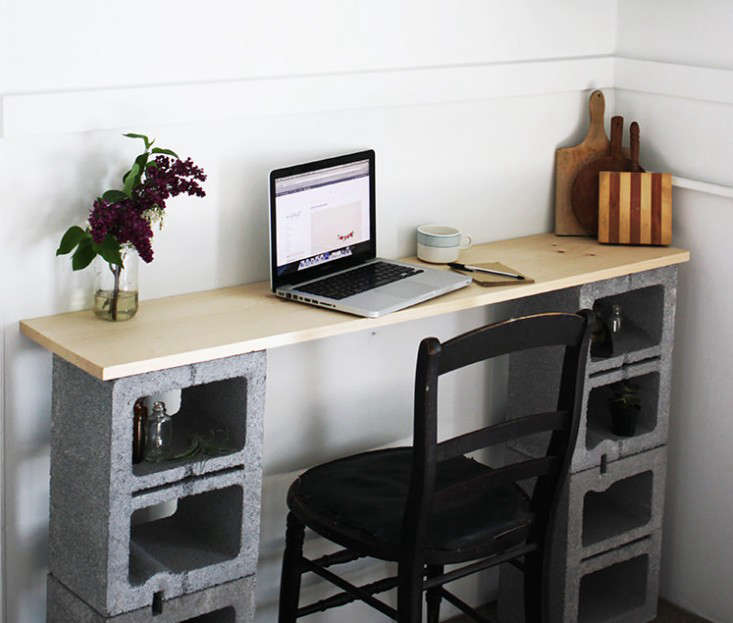 Above: A narrow DIY desk with a cinder block base, via The Merry Thought.
Above: A simple cinder block table in the Brooklyn loft of Hannah Metz, via The Selby.
Above: A cinder block bedside table, via Inside Inside.
Above: A simple outdoor table by midcentury modern architect Marcel Breuer made from a rectangular slab of stone propped on a base of mortared concrete blocks. Photograph via The Improvised LIfe.
Above: My own coffee table in Mill Valley, California, made from a walnut drafting-table top and four concrete blocks.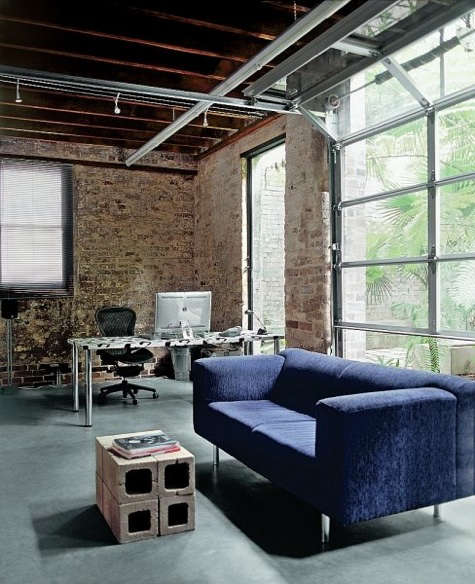 Above: A coffee table made from eight stacked concrete blocks. Photograph via Kikette.
Above: Legendary designer and antiques dealer Axel Vervoordt created an informal coffee table with concrete blocks and a slab of wood in this Belgian interior.
For more cinder block ideas and inspiration, see DIY: Concrete Block Planters and A Low-Cost Concrete-Block Kitchen for Serious Cooks.
Alert: It's the last week to vote for your favorite finalists in the Considered Design Awards. You can vote once a day on Remodelista and Gardenista through August 8. Stay tuned: We're announcing the winners August 9.
(Visited 4,523 times, 10 visits today)