A farmhouse garden feel spotted in an urban San Francisco garden. A simple functional hanging rack in the back garden of the General Store was made using large heavy duty bolts screwed into a piece of salvaged wood that serves not only as a hanging rack, but also as a shelf.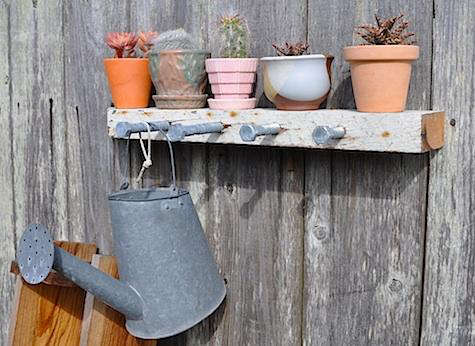 Photos by Janet Hall.
Above: The 6-inch Galvanized (rust-proof) Hex Screw is $25.59 at Amazon.
(Visited 100 times, 1 visits today)