While we can't compete with the mind-altering light displays found in Dyker Heights in Brooklyn, we decided to lend our own bit of holiday cheer to the East Village with a lighted fire escape. Supplied with fresh garlands and white lights from our sponsor The Home Depot, we brought a little bit of the country to the uniquely urban streetscape.
Photographs by Erin Boyle. Photography shot with the Canon EOS 70D digital SLR camera, with Dual Pixel AF technology and built-in Wi-Fi.
Above: Bags full of greenery purchased at The Home Depot on Hamilton Avenue in Brooklyn and ready to make the trip across the bridge back to Manhattan.
Above: Among the supplies: Fresh Boxwood-Pine Holiday Garland, 25 feet for $39.95, white Christmas lights, juniper berries, and white pine.
Above: In addition to the boxwood-pine garland, we started our decorating by layering a 25-foot garland of Fresh White Pine ($34.95) and a 20-foot Red Cedar Garland, also found at The Home Depot in Brooklyn for $16.98.
Above: We used 11-inch Black Double-Locking Cable Ties ($10.48) to tie the garland to the top railing of the metal fire escape.
Above: We're partial to the vintage-looking extra large lights. A 25-Light Clear Light Set is $8.95.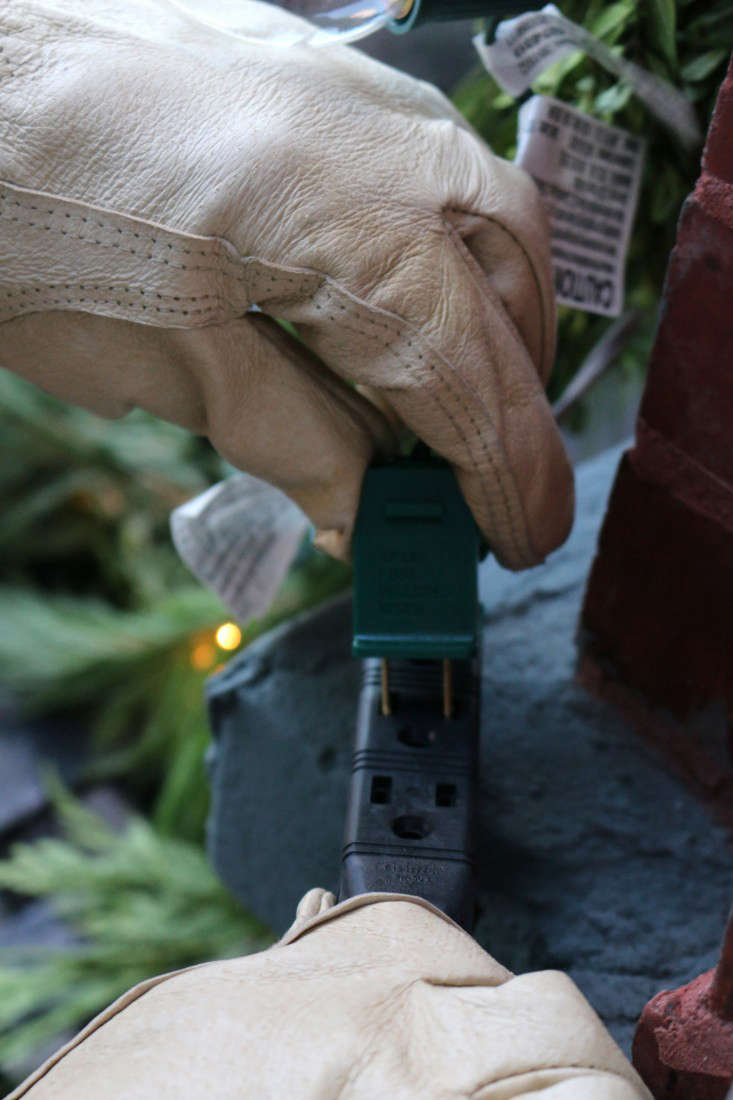 Above: To power the lights, we used a heavy-duty 15-foot Husky 3-Outlet Extension Cord; $12.98.
Above: After lights and garlands were all secured, we trimmed the ends of our cable ties. Gloves were an essential part of this very chilly process: Firm Grip Grain Pigskin Gloves ($8.87).
Above: A view out the window.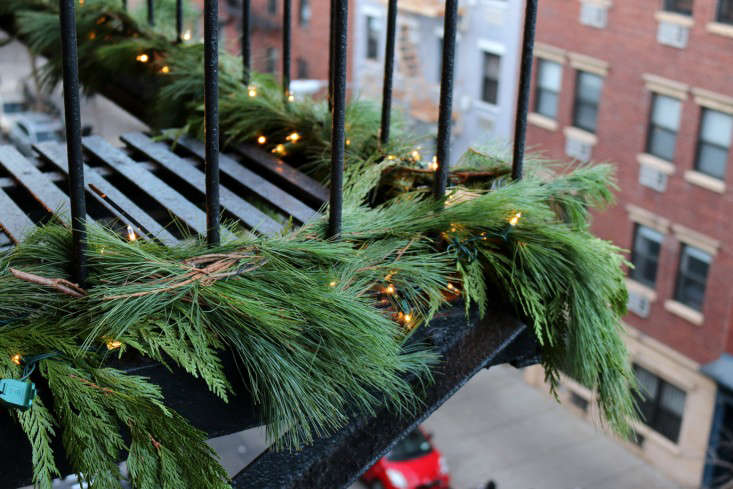 Above: Below, we added another layer of greenery and lights. Here, 15-Foot White Pine Roping that we found at The Home Depot in Brooklyn for $6.98 and more of that red cedar roping.
Above: On the lower level we opted for tiny 100-Light Clear String-to-String Lights ($17.96 for a set of two). EcoSmart Warm White LED Lights are also available, $26.38 for a string of 100 lights.
Above: For good measure, we also picked up several juniper bouquets from The Home Depot ($6.98 per bunch) to make tiny swags.
Above: We tied Natural Sisal Twine ($2.57), around the ends of the juniper bunches to hang from the fire escape.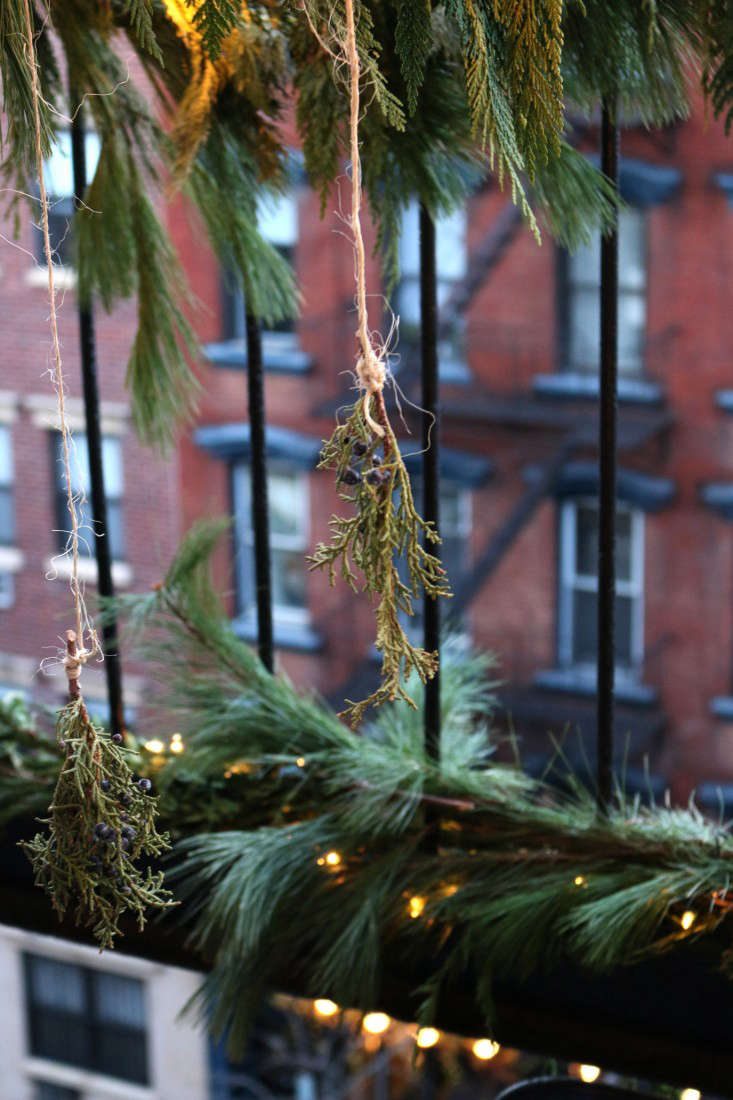 Above: The juniper berry swags all strung up.
Above: When we were finally finished, a very speedy cup of hot cocoa on the very chilly fire escape to celebrate all of our hard work.
Above: The view from the street.
Looking for more tips to design an outdoor holiday lighting display? See DIY: A Starry Night Holiday Light Display.
(Visited 148 times, 1 visits today)