Spotted (and admired) lately: vintage mercury-glass lights with scalloped swirl shades, known as x-ray lights.
Produced by Canadian company Curtis Lighting, a pioneer of indirect lighting, the original X-Ray Lights from the early 1900s feature metal shades lined with mercury glass, which creates a warm silvery glow when illuminated.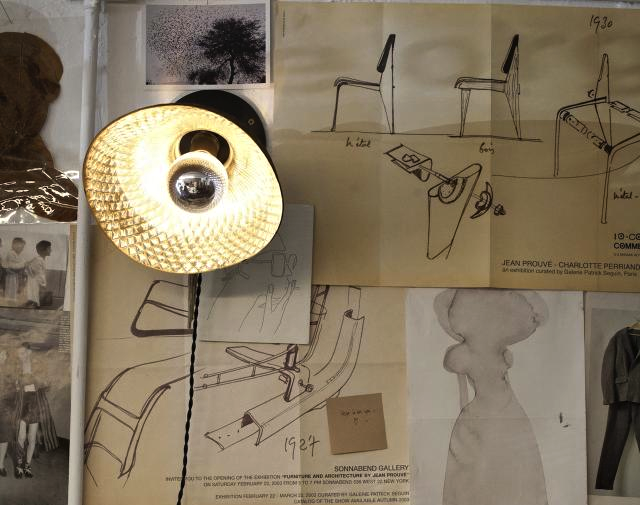 Above: Textile designer Matt Dick has an X-Ray-style light in his studio (see our post: Indigo Matt in San Francisco). He went to lighting experts Dogfork to refashion his mercury-glass shade into a working lamp.
Above: Mercury-glass lampshades can be found an architectural salvage stores such as Provenance or Aurora Mills. Original X-Ray Lights occasionally turn up at antiques auctions; search for "Curtis Lighting X-Ray Light."
Above: Currently on offer from antiques shop Cosmo, via 1st Dibs, a set of early 20th century X-Ray Mercury Glass Pendants; $495 each.
Above: A Golden Armor Mercury Shade from 1914; $225 at Agent Gallery Chicago.
You need to login or register to view and manage your bookmarks.