A while back I admired this oversize, organically shaped pendant light in our post Carl Verdickt's Glass Greenhouse in Belgium. Designed by Anthony Duffeleer for Belgian lighting company Dark, the NO Pendant Light is an organic-shaped lamp that diffuses a warm light.
Above: The pendant light illuminated over a concrete kitchen island.
Above: The pendant light is white but adapts with a colored light bulb; in the Verdickt project, a pink light bulb is added to the fixture for a soft glow.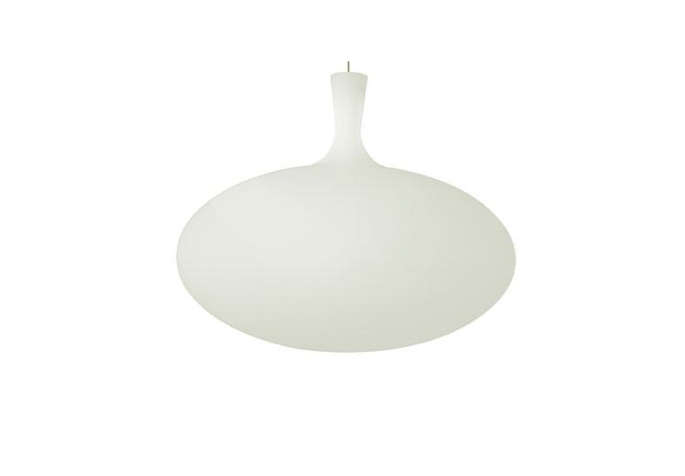 Above: The No Fruit Pendant is €1,975 from Connox in the UK.
Above: The NO Fruit pendant from Dark comes in a range of sizes; the largest is 41 inches (3.4 feet) high by 51 inches (4.25 feet) in diameter.
(Visited 6 times, 1 visits today)