Spotted on the Diversion Project; a loft decorated in Moroccan style, with poufs and stacks of floor cushions as seating. The versatile pouf is an ancient piece of furniture that functions as extra seating, a side table, or even a foot rest.
N.B.: Poufs are also ideal in households with children; my son Julian uses ours as an exercise ball, balancing back and forth—mainly out of boredom, trying to steal attention away from his newborn sister.
Above: A room full of floor cushions. Need some glamor? Just add a golden pouf. Photo by Alexander van Berge.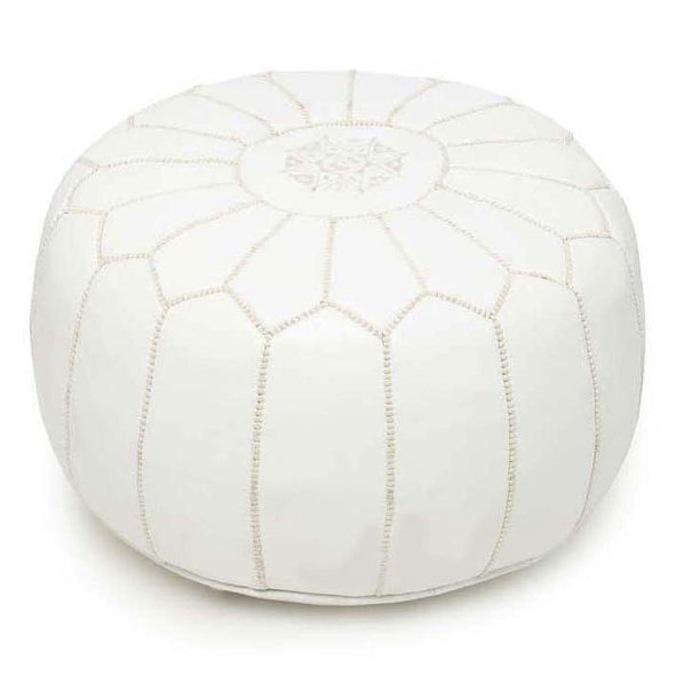 Above: A White Pouf in leather from Imports from Marrakesh is $225. They are hand stitched by artisans in Marrakesh and come in several colors.
Above: New from HomeMint: Linen Laguna Floor Pillows, from LA linens purveyor Matteo, are $99.99 for members ($129.99 for nonmembers).
Above: John Derian has a good selection of hand-dyed, hand-stitched Moroccan poufs in an array of colors; the Gold Moroccan Pouf and the Silver Moroccan Pouf are $345 each. Photo via Bromeliad Living.
You need to login or register to view and manage your bookmarks.