"The idea was a jelly jar," New York designer Deborah Ehrlich told the New York Times. But Ehrlich's porch light is no ordinary jelly jar light: the shade is hand-blown Swedish crystal, the base is white glazed porcelain, and the fittings are made of rubbed brass.
Above: The Crystal Jelly Jar Light, which is 4 inches wide and 8 inches high, is $225 at Artware Editions in New York City.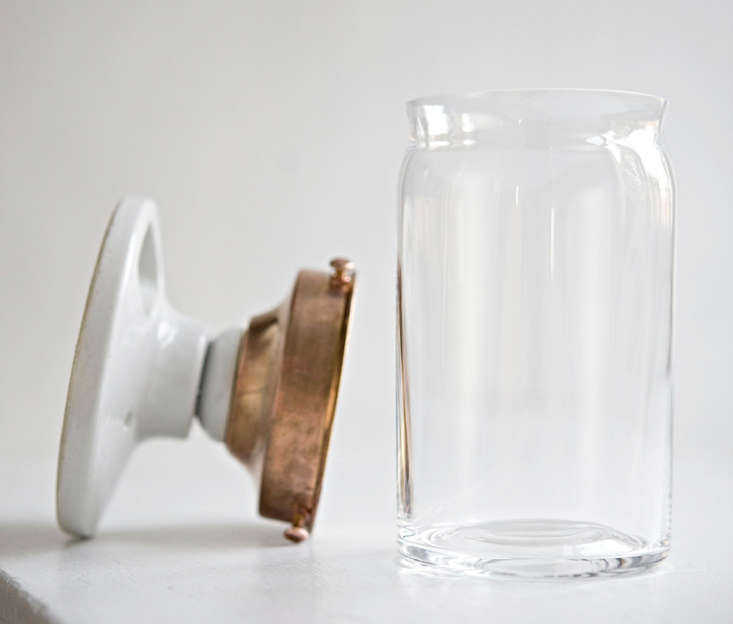 Above: The light measures 4 inches wide and 8 inches high.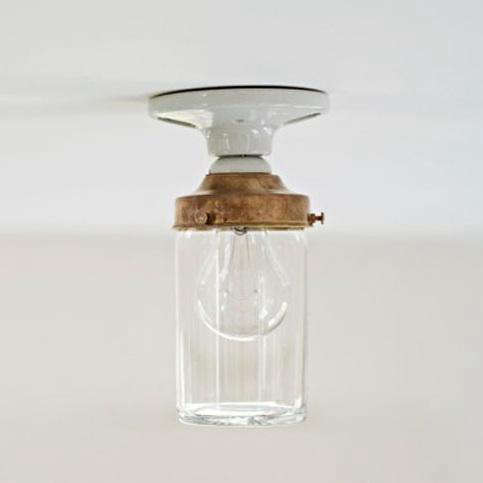 Above: The profile is traditional yet with a subtle elegance.
For more of our favorite Lighting, peruse the hundreds of images in our Gallery of Rooms and Spaces, and see 10 Easy Pieces: Porch Lights. On Gardenista, have a look at DIY Lanterns (Made from Mason Jars).
N.B.: This post is an update; the original story ran on April 24, 2013 as part of our Clean Sweep issue.
(Visited 149 times, 1 visits today)