Our tip-off for the latest design-forward restaurant in Lisbon came, of all places, from Portland, Maine, photographer Erin Little, who happened into it recently while on holiday in Portugal. "This is a sweet little breakfast spot in Lisbon I thought you guys might be interested in," she reported, "and the story behind the renovation is really cool."
Dear Breakfast—a self-proclaimed "ode to morning foods"—is situated in a former warehouse of "a very old palacio in the center of Lisbon," French-born owner Julien Garrec says, in an up-and-coming area of Lisbon known as The Triangle. Garrec and architects Carlos Aragao and João Pombeiro Machado were inspired by "cities and travels in Santorini, Comporta, Marrakech, Paros," and stripped the space to architectural simplicity, with whitewashed archways, DIY terrazzo floors, and Portuguese marble, softened by velvet. "You won't find any Mason jars or refurbished whimsical objects atop your table," Garrec promises: "We have respected the existing volumes and played with them." Join us for a look.
Photography by Erin Little for Remodelista.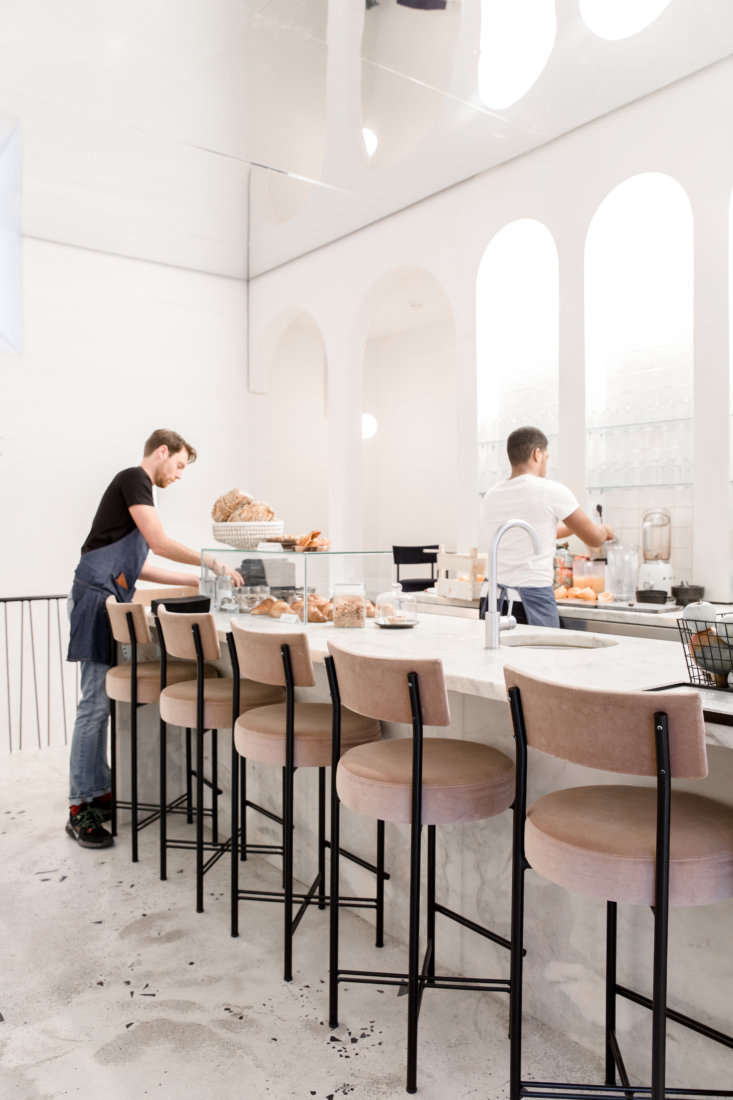 In the room with the pastry counter, the archways behind the Portuguese stone bar are fitted with glass shelves that store cups and glasses. The room appears even taller than it is thanks to a cleverly mirrored ceiling (which also gives the impression that the archways are doubled).
Above: Though sparse, the space is sumptuous in its details: blush-colored velvet stools, designed by the architects, and the handmade terrazzo-like concrete floors.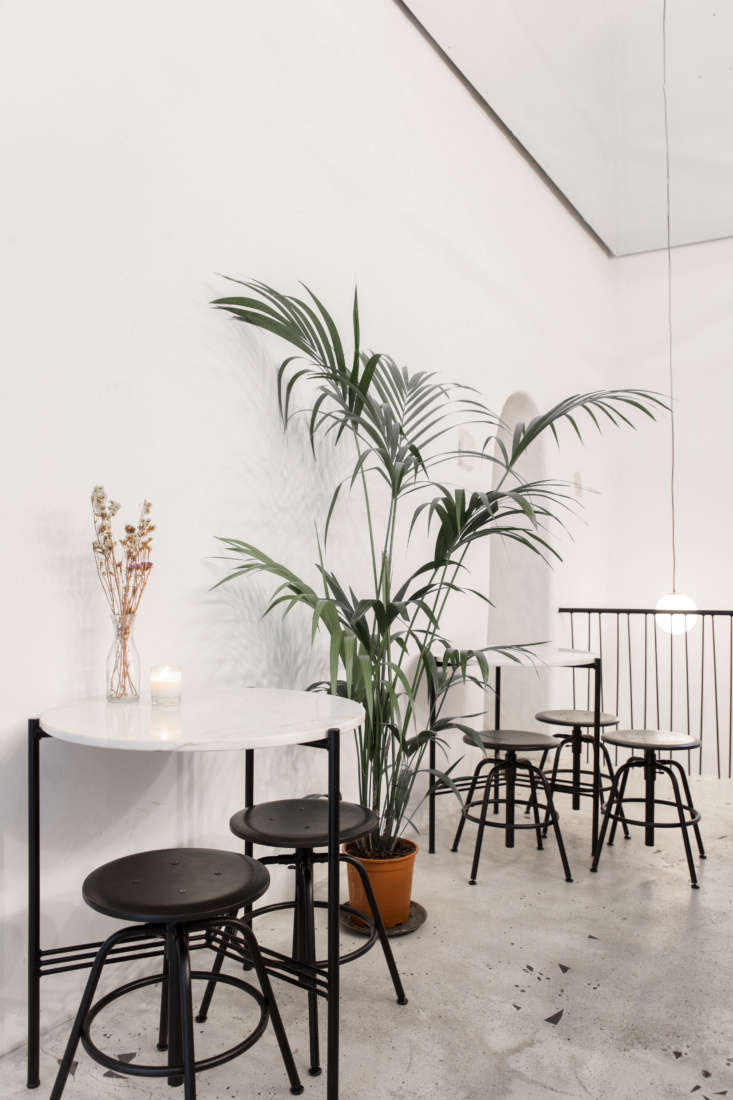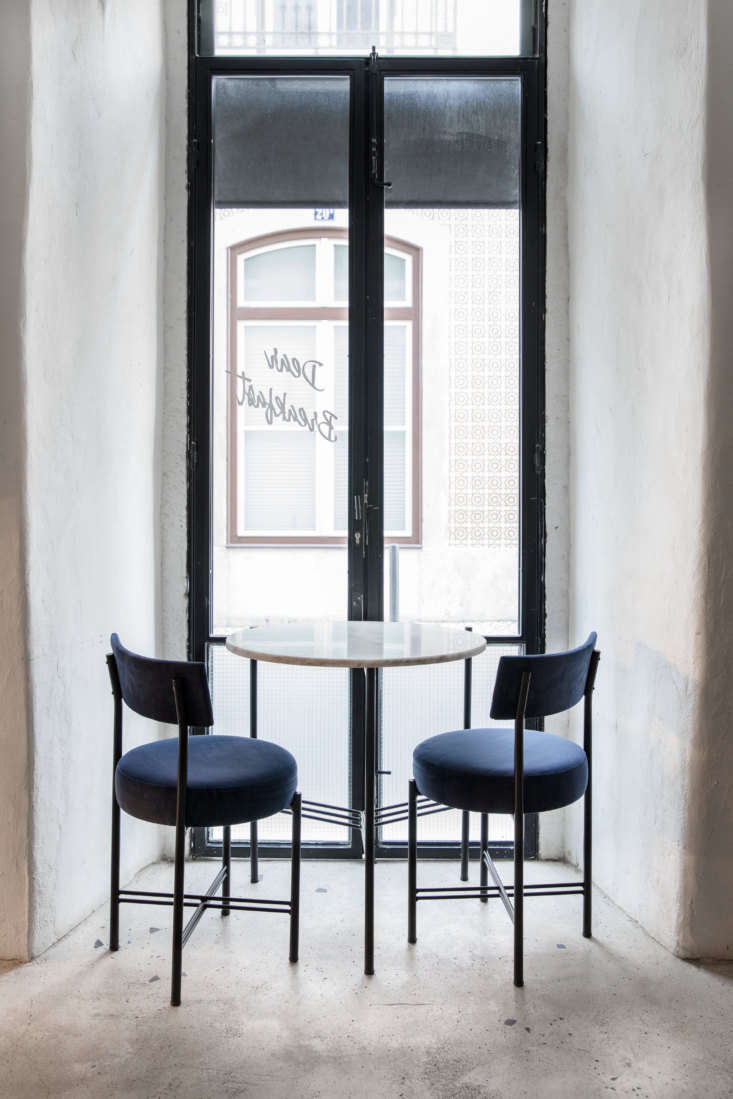 N.B.: If you go, look for the "secret room" downstairs, all in pink, that "hosts the most intimate breakfast of the city," Garrec says.
Heading to Portugal? Consult our Portugal Travel Guide, and check out a few of our favorite spots:
You need to login or register to view and manage your bookmarks.