"They are helpful background pieces, not showstoppers," says designer Ilse Crawford of the collection of 30 pieces that her London studio has created for Ikea. The mandate was to use natural materials to produce "simple, useful forms that fit into everyday life." Take a look at the results–they make their debut at Ikea stores worldwide this August. We plan to be the first in line.
Photography via Ikea and Studioilse.
Above: The collection, which Ikea has dubbed Sinnerlig, ranges from settees and tables to tableware and lighting.
Above: Studioilse worked with cork, ceramics, glass, seagrass, and bamboo–"tactile materials that appeal to us because they feel as good as they look," says Crawford. She adds, "We worked with all aspects of the Ikea system: We developed the range together with the material, production, sustainability, design, and logistics experts, making sure at every step that no part of the process was compromised."
Above: A cork-topped trestle table and bench with steel legs and brass detailing.
Above: A woven indoor-outdoor settee with pillows in Crawford's signature muted palette. Studioilse unveiled the collection recently in the garden at Ett Hem, the Stockholm hotel that Crawford designed.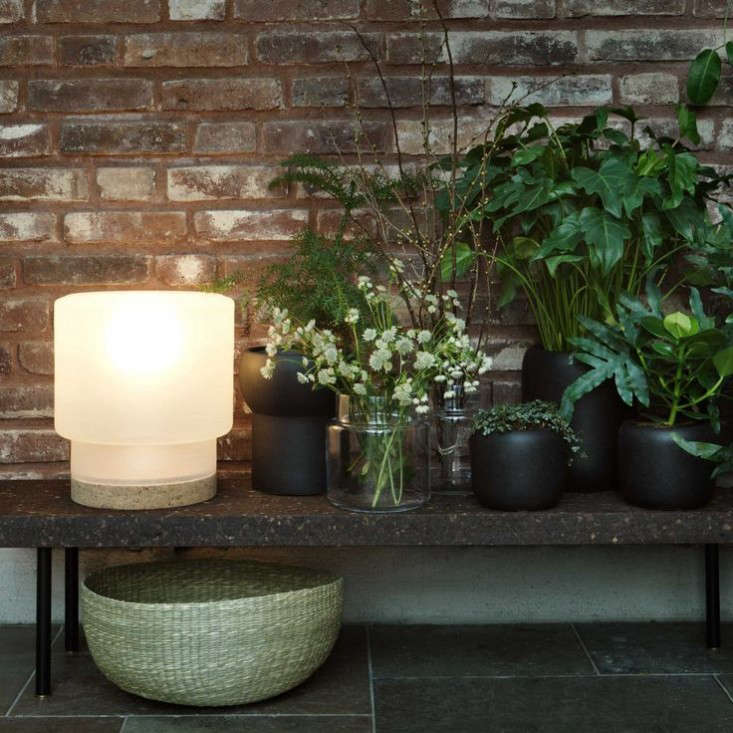 Above: The cork also comes in a dark brown. The bench is shown here with a glass and cork table light, companion glass vases, and a group of ceramic planters. The basket is made of seagrass and will be available in a variety of sizes designed to nest.
Above: Cork-topped stools will be offered in two versions.
Above: The collection is "supposed to work in a bathroom in Mumbai as well as a kitchen in northwest London; it has to fit into people's lives," Crawford told UK design magazine Dezeen.
Above: "We all need a number of lights that aren't supposed to be waving at you," says Crawford.
Above: Bamboo-lattice pendant lights.
Above: Handblown glass bottles with cork stoppers. "What's very interesting is the idea of working with a company that has a very smart system, a scientific system," Crawford told Dezeen. "It's been a fascinating project to create design for the many at the same level that you can achieve working for smaller companies."
Where Ilse Crawford goes, we follow. See more of her work in our posts:
For more Ikea designs (and favorite Ikea hacks), go to:
(Visited 571 times, 4 visits today)