Isamu Noguchi was the first to bring us a modern take on the Japanese paper lantern; his Akari lights have been a mainstay of the lighting scene since the 1950s (and a personal favorite). Spotted recently at Lost & Found, in LA: a charming update of the form with brightly printed fabric used in lieu of paper. 
N.B. If you would like to get your hands on one, Lost & Found owner Jamie Rosenthal will be selling them at our upcoming Remodelista Holiday Market in LA (if they don't sell out beforehand).
Photography by Maia Flore for Paris au mois d'aoí»t. Styling by Elodie Rambaud.
Above: An orange-printed design (see it lit, below). The Japanese style lanterns are designed by Paris-based Pascale Daniel of Paris au mois d'aoí»t who works with artisans in Bangladesh to create the forms using block-printed, handwoven khaddar cloth. 
Above: The lights come in a variety of organic forms and are available in several colors. 
Above L: Kyoto Orange UFO Light; $325. Above R: Blue Lejos UFO Light; $450.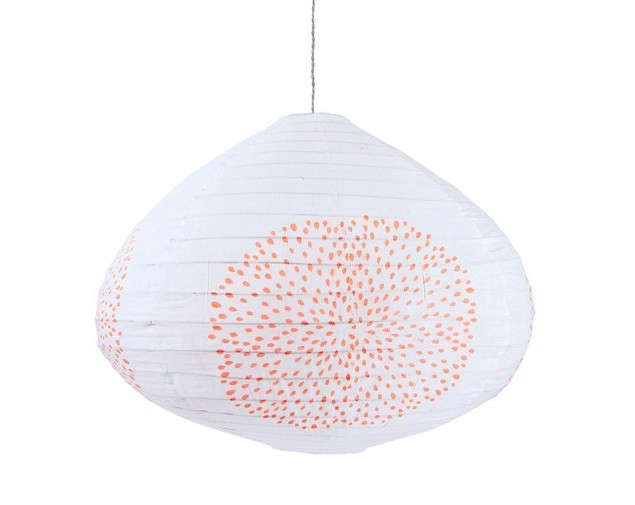 Above: The Misha Orange UFO Light; $550.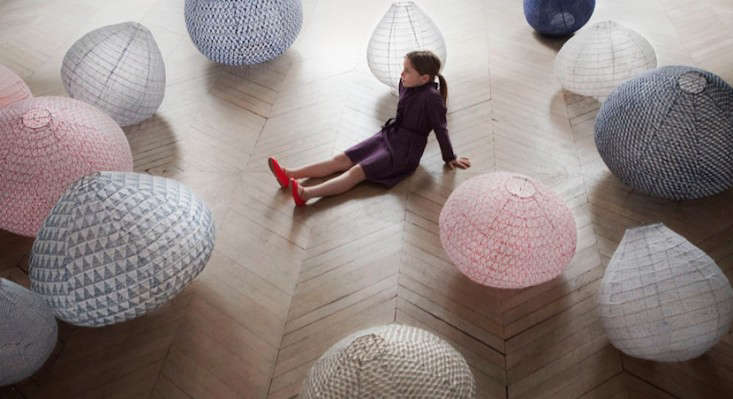 Above: The lanterns are inspired by the motifs of traditional Spanish and Portuguese tiles.
For more easy lighting ideas, see these posts: 
You need to login or register to view and manage your bookmarks.