What do you get when you cross a renegade industrial designer with a conventional cooking appliance? The brilliant Marc Newson range for Smeg.
Australian Marc Newson brings his signature curved lines, energetic colors, and user-friendly focus to a collection of ovens, cooktops, and range hoods for Smeg. Not yet available in the US (our Smeg source says there are no plans to introduce the line stateside; perhaps it's time to start a campaign), the Newson range can be found throughout Europe and Australia.
N.B. Also see the Piano Range of Smeg appliances designed by Italian architect Renzo Piano.
Above: Made of a single sheet of steel, the Marc Newson for Smeg Gas Hob is available in yellow, blue, green, white, or black, as well as stainless steel; £549 at John Lewis.
Above: The Smeg Marc Newson Single Electric Oven offers a digital display and touch controls. Newson adhered to Smeg's tradition of using enamel for the colored ovens. It is also available in stainless steel, and white or matte black glass; £899 at John Lewis.
Above: Prefer traditional knob controls? The Smeg Newson Single Electric Oven F608 has silver retro dials and is available in stainless, matte black glass, or matte white glass; £649 at John Lewis.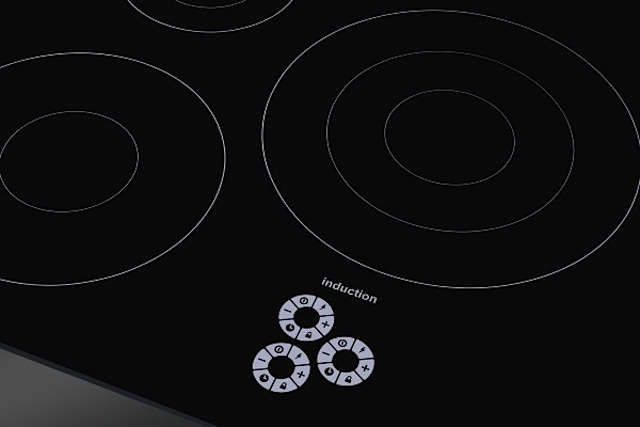 Above: Smeg Marc Newson Ceramic Five Burner Induction Cooktop with front touch controls and gray graphics. Also available with red graphics and in a two-, three-, or four-burner configuration; £1,299 at John Lewis.