We love our readers. Not only are they often smarter and more knowledgeable than we are, they also have no qualms in letting us know when we're wrong—always pushing us to be at the top of our game.
Like the time I mislabeled a parquet floor pattern and a reader wrote in and informed me that what I had said was "herringbone" was actually "chevron." If we were splitting hairs, I wanted to know why—and consulted Henry Hudson from Cheville Parquet, a York, England-based wood flooring company who opened their first London showroom back in 2013. Apparently, it's all in the zigzag, he told me. Read on for the details.
What is the difference between chevron and herringbone?
Chevron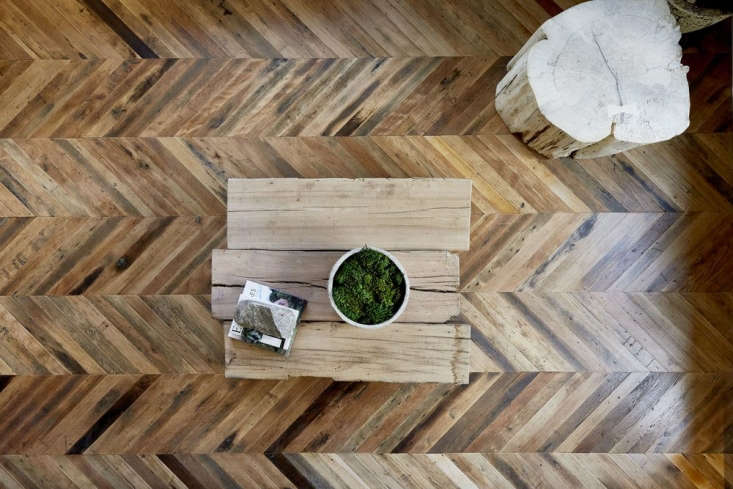 Herringbone
Because all the blocks have to be cut at an angle to create the zigzag, the chevron pattern costs more to produce than the herringbone. Do you like the pricier look? Let us know what you think in the Comments below.
N.B. This post is an update. It originally ran on April 29, 2013, as part of our Renovation & Reclamation week.
For more on wood floors, see:
(Visited 208 times, 1 visits today)