Swedish designer Carina Seth Andersson is known for her deceptively simple looking, minimalist glass and ceramic work (her Dagg vase for Svenskt Tenn, designed in 2009, has achieved icon status). "My design process is about scaling back," she says, "finding the balance between simplicity and meaningful form to create in pieces that have a timeless quality."
Carina works with commissions from a wide range of Scandinavian and international design producers, including Iittala, Hackman, Skruf Glassworks, Svenskt Tenn, and Marimekko, among others. Here's a look at some favorites:
Photos via Carina Seth Andersson.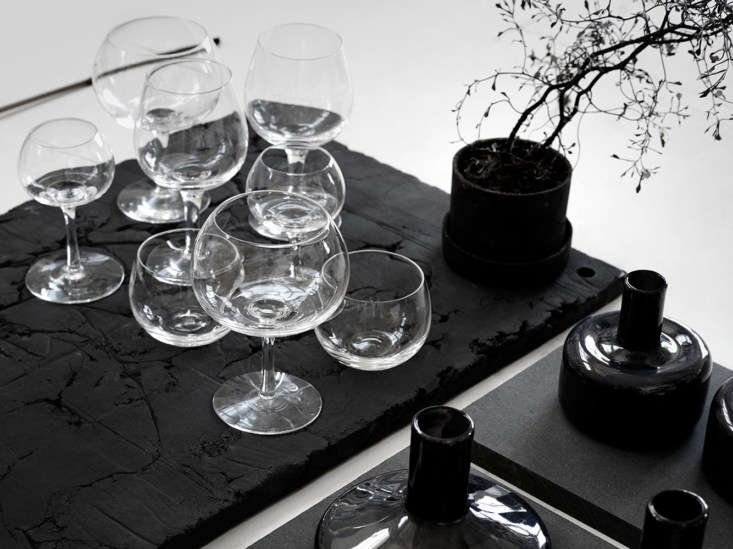 N.B. Well worth a look; photographer Leslie Williamson's visit to Carina's studio and summer house.
For more Scandinavian glassware, see:
Mix-and-Match Colorful Glassware from Scandi Company Iittala
Tableware from the Doyenne of Swedish Glass
5 Favorites: Scandinavian-Style Oil Lanterns for Long Winter Nights
You need to login or register to view and manage your bookmarks.