Our friends at And North clued us into the newly opened Brunette Wine Bar in downtown Kingston, New York. Owners Jamie (a graphic designer) and Tracy Kennard (a brand consultant) conceived the project as a way to spend more time in the area. We're on board.
Photography by Katie Lobel via And North.
Above: Feminine (an ornate mirror) meets masculine (plumbing pipe shelves).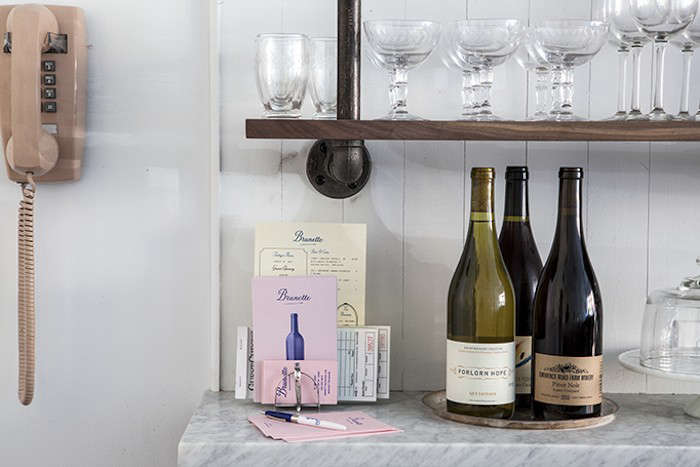 Above: The natural wines are sourced from local producers.
Above: Tracy Kennard at the bar.
Above: Classic bentwood chairs and detailing evoke a Parisian feel.
Above: A brick wall is whitewashed to offset the wine offerings.
Above: The bathroom walls are hung with framed photos of famous brunettes.
On the other coast, another favorite local pub is Mill Valley Beerworks.
(Visited 158 times, 1 visits today)