We're frequently on the lookout for earth-conscious cleaning supplies (for some of our findings, see 13 Favorite All-Purpose Cleaners, Eco Edition). The latest we like? Blueland, which offers household cleaners and laundry supplies and reusable glass and tin containers. Their mission: to eliminate plastic waste and to "make it easy to be eco" with products that are "convenient, effective, and affordable," as founder Sarah Paiji Yoo writes on the company's site.
All of the packaging is recyclable or compostable; the vegan formulas Leaping Bunny and EPA Safer Choice certified; and the company has been climate neutral since 2020. Once you're ready for a replenishment (or if you already have a container of your own to repurpose), Blueland offers inexpensive refill packs in compostable paper pouches. The best part: Many of their cleaning solutions come in tiny tablet form; just add water, and you're ready to go.
Take a look: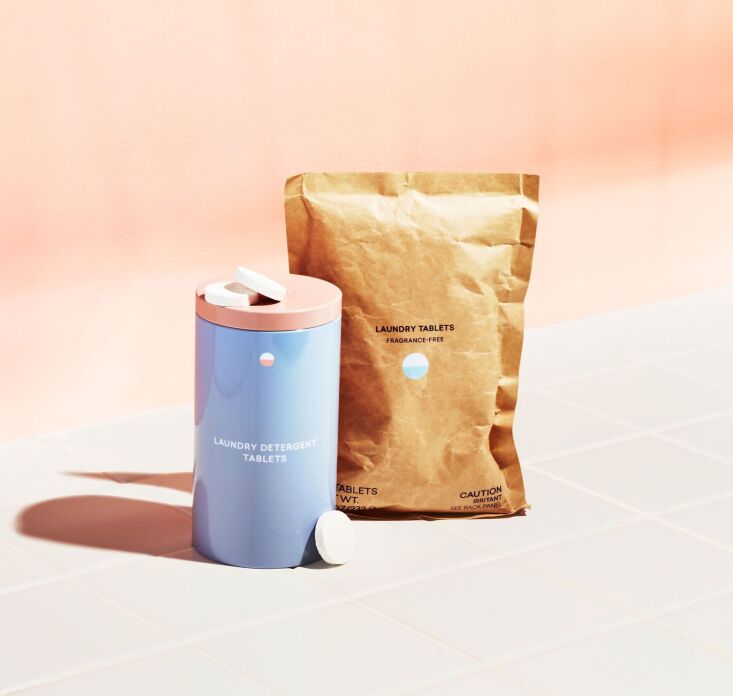 For more in the way of eco cleaners, might we suggest:
You need to login or register to view and manage your bookmarks.