For a recent bathroom overhaul in a 1950s house in Baldwin Hills, LA interior designer Tamar Barnoon had a clear mandate from her client, a fashion executive: a focus on tile, a generous shower, and the color black somehow incorporated.
The house itself was in good shape, Barnoon says—with simple, modern rooms designed to highlight the house's nature views. "The bathroom was the only room in desperate need of an update:" It was dated, both in finishes and layout—the shower box stood immediately to the right of the bathroom door, with the sink and toilet inconveniently at the far end. To accommodate the requests of her client, who has "incredible taste and a very modern sensibility," Barnoon used handmade tile from Heath Ceramics throughout, in gray white and warm black "to bring some softness to the otherwise very modern space," she says. To visually expand the space, she redesigned the layout to "make the room feel elongated, and draw the eye in." Let's take a look.
Photography by Laure Joliet, courtesy of Tamar Barnoon.
"I wanted the design to reflect my client's minimal, modern aesthetic, while still allowing for some feminine lines," Barnoon says.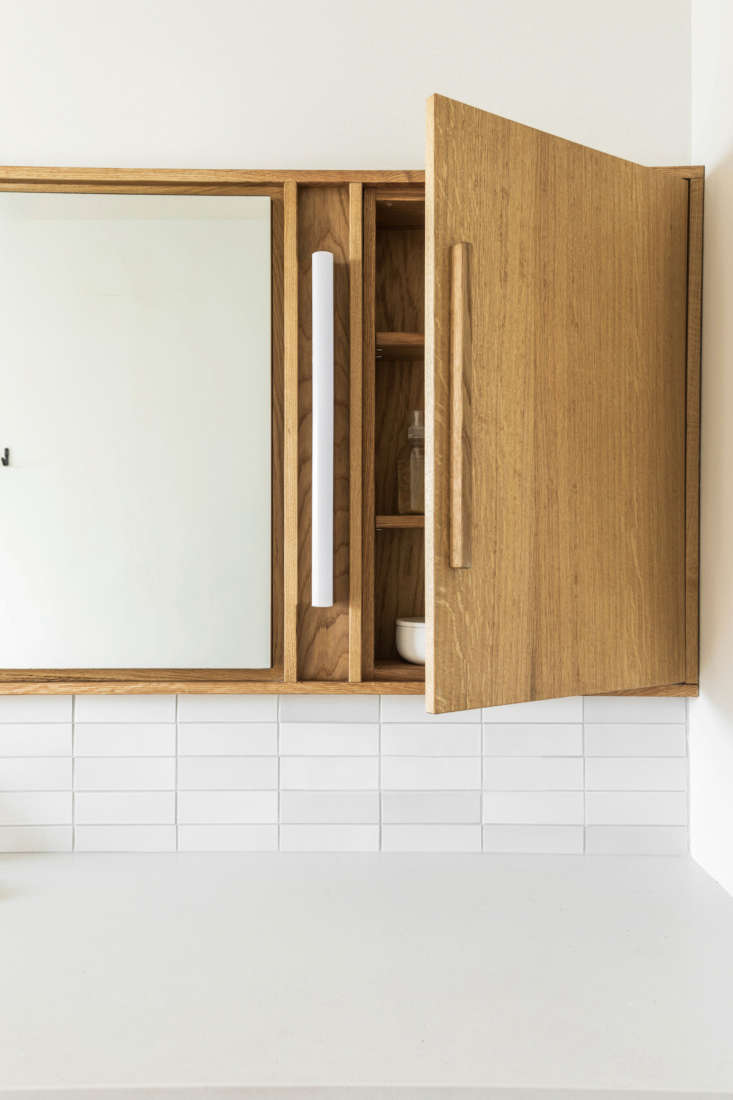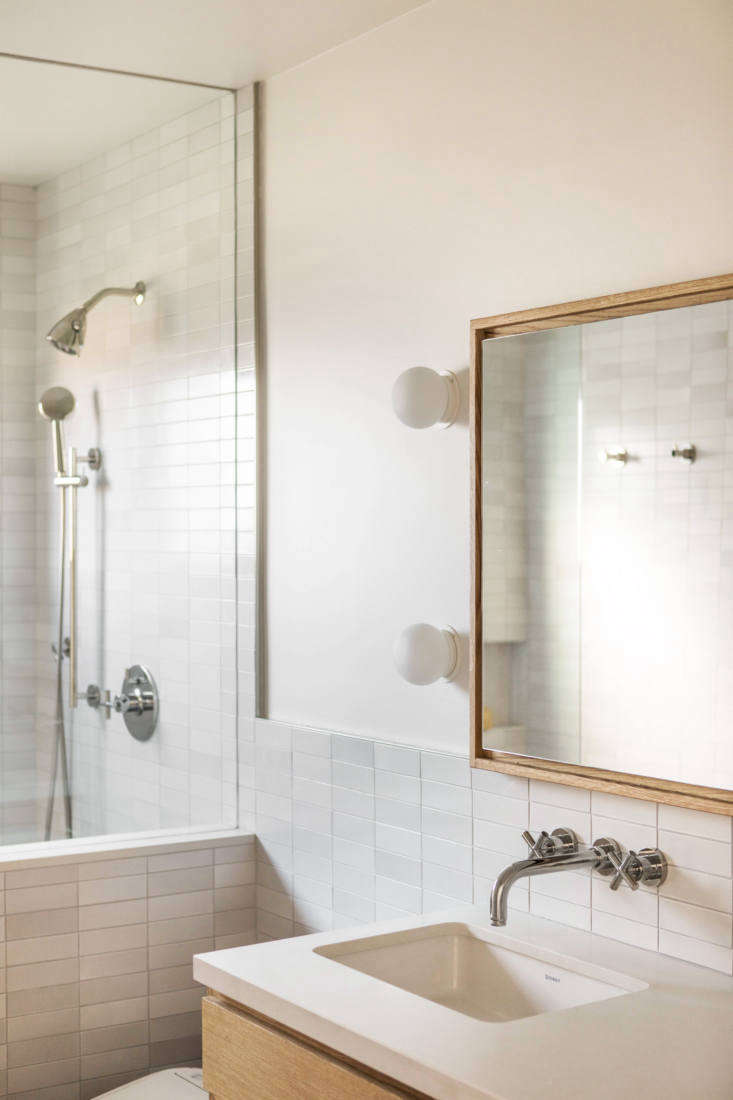 The client was originally ambivalent about including a bathtub in the design—but since the room is small, she and Barnoon ultimately decided she'd rather have a generously sized shower than a tub.
Before
For more tile-filled rooms from across our sites, see:
(Visited 1,167 times, 2 visits today)