We like this idea for candleholders in the bath: vintage wall-mounted cup holders filled with votives–as spotted in the loo at Quality Meats, a New York restaurant designed by AvroKo.
Above: The white-tiled bathroom is fitted with old-fashioned sinks and a wall of hand towels.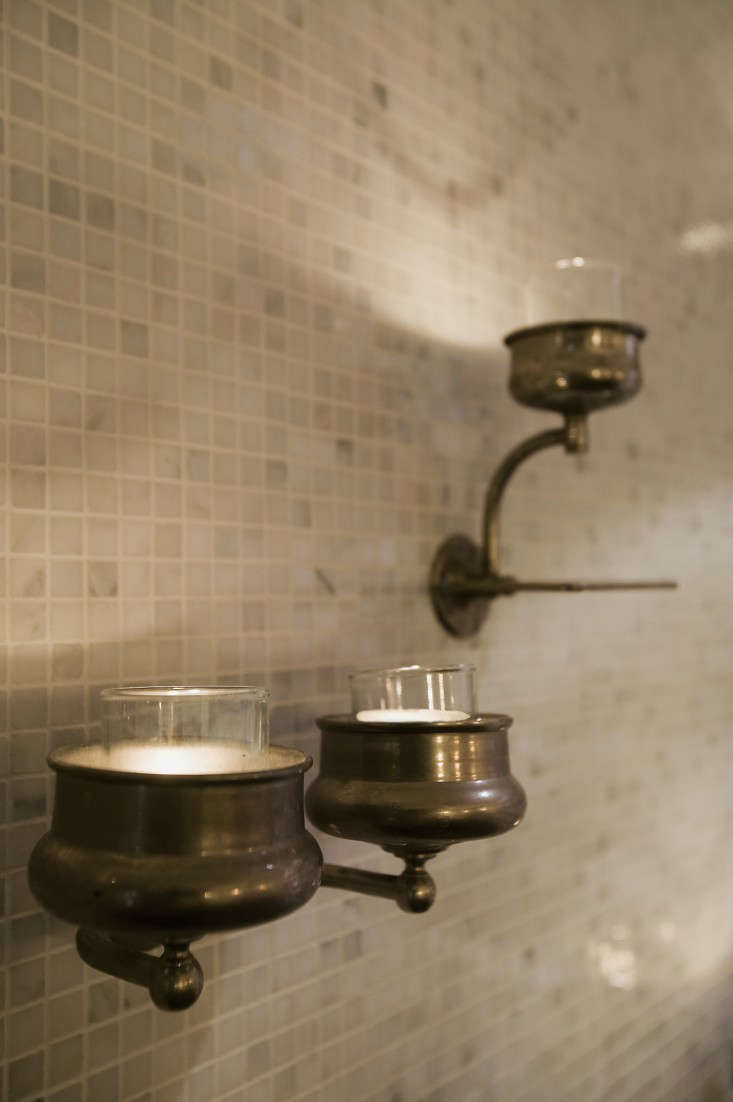 Above: Vintage bathroom cup holders used to hold candles.
Above: An Antique Chrome Bathroom Cup is $76 from Etsy seller Easton and Belt of Brooklyn. Find more options on eBay.
The repurposing continues– see 14 Kitchen Storage Tricks to Steal from the Bathroom. And browse Bathrooms in our photo gallery for our favorite designs.
N.B.: This post is an update; the original story ran on January 8, 2009, as part of our Cabin Rustic issue.
(Visited 225 times, 1 visits today)