Some aprons can be downright frumpy, but not this one by Dutch textile designer Liset van der Scheer.
Van der Scheer is most noted for her rug designs, but we're equally taken with her knitted apron for Knit-tet (a future kitchen staple?).
Above: The Knitted Apron by Liset van der Scheer is available from Droog for €53.90.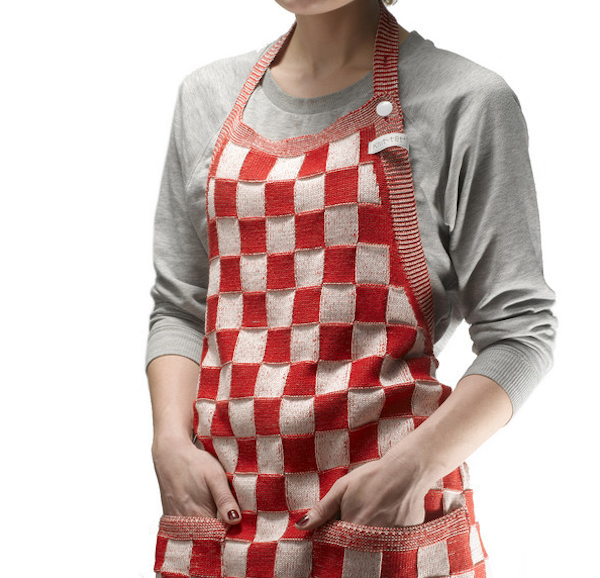 Above: The apron features two generous pockets and an adjustable clasp.
Above: Available in red and ecru or in anthracite and ecru (shown above).
(Visited 57 times, 2 visits today)