An essential fireplace accessory: the hearth broom. Here are a few good choices.
Above: Designed by Oji Masanori, the handmade Kake Busho features a wooden umbrella handle, convenient for hanging; €78 at Neest. The Kake Busho broom is also available from Mjolk for CA$98 at Mjolk.
Above: Fireplace Broom; hand-rolled black straw; 24 inches long; $21 from Berea College Crafts.
Above: Turkey Wing Whisk Broom; handmade in New England of corn straw; $39.95 at Hancock Shaker Village.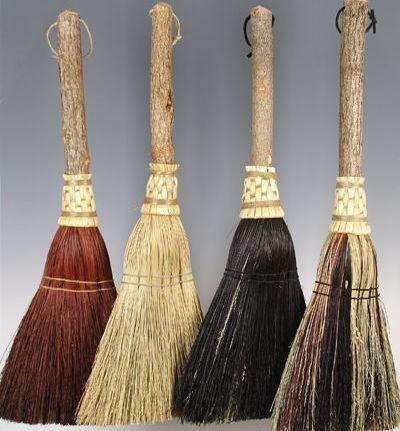 Above: Natural-colored Hearth Brooms, handcrafted of broomcorn and kiln dried hardwoods in Eugene, Oregon; $23 from Broomchick via Etsy.
You need to login or register to view and manage your bookmarks.