Gloriously empty sandy beaches, rugged shorelines, and clear blue water make this bolt-hole one of the west coast of Scotland's best-kept secrets.
Rosie Brown, textile designer, stylist, and owner of Papa Stour (an online source for Scottish handcrafted goods), has refurbished a cottage in the far northwest of the country that is available for rent. Situated just 50 yards from the shore, it features views over the sound to the isles of Rona, Raasay, and Skye. The interior mixes old furniture with new, and guests can enjoy firsthand the ceramics and other handmade wares available from Papa Stour. For rates and information, go to Papa Stour.
Above: Known as Callakille, the croft (as small farm holdings are called in these parts), sits on the edge of the water overlooking the sound.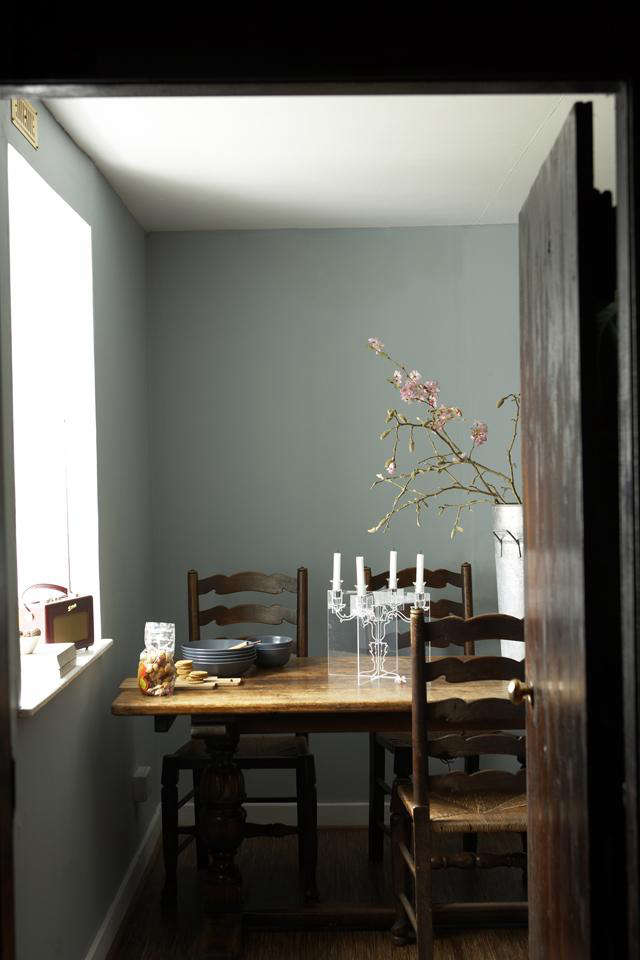 Above: The dining room features an antique table and ladderback chairs with rush seating.
Above: Owner Rosie Brown mixes modern finds with rustic pieces, including locally made goods.
Above: The living room has a wood-burning stove seated in the original fireplace, which retains its wooden mantelpiece.
Above: Upstairs, there are two bedrooms, both with wood-paneled walls and floors.
Above: Tord Boontje's Garland Light is a nice touch above a simple wood bed.
Above: A deerskin softens the floor (Papa Stour sells Deerskins from the Scottish Highlands for £85; delivery to the UK only).
Looking for a getaway? Go to Hotels & Lodgings for more of our discoveries, including an Alpine Retreat for Rent in Switzerland. And for verdant lodgings, see Gardenista's Hotel posts; we've got our eyes on this Off-the-Grid Maine Retreat.
N.B.: This post is an update; the original story ran on October, 20 2008.
(Visited 86 times, 1 visits today)