We've been admiring the work of Dutch designers Scholten & Baijings for Danish company Hay for a while now (who hasn't?). So when we learned that the designers had created a collection for Japanese porcelain manufacturer 1616 Arita, we took note.
1616 Arita is one of the oldest porcelain manufacturers in Japan; the company's origins date back to 1616, when Korean potter Yi Sam-Sam-Pyeong discovered a high-quality clay in Arita. The company's latest collection consists of three series: Minimal, Colourful, and Extraordinary, presented at the recent Salone del Mobile in Milan. The subtle pieces focus on traditional Japanese colors (aquarelle blue, light green, red-orange, and yellow ochre) combined with minimal modern forms. For more information, contact Arita 1616.
Photography by Inga Powilleit.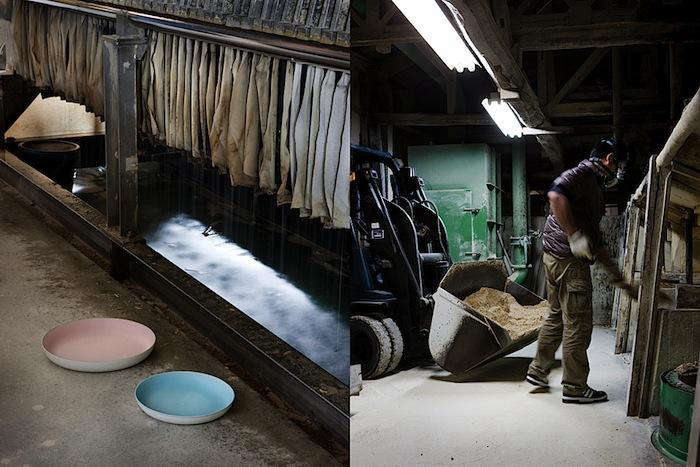 Above: Tableware showing the unique layered color compositions—a mix of different shades of glaze in combination with the natural porcelain color in a gray-white hue.
Above: The Colour Porcelain Collection consists of plates, cups, bowls, serving platters, candleholders, vases, and a tea set.
You need to login or register to view and manage your bookmarks.