Silver bells, jingle or sleigh: these are holiday classics. But we have a new bell to add to this season's favorites: the humble cow bell.
Want to DIY your own bell display? Vintage Cow Bells abound on Etsy.
Above: My new go-to site for bells, Irona Works, has every size and shape of rustic bell. This charming Silver Wind Chime is hand forged from recycled metal; $18.50 each from Irona Works on Etsy.
Above: A generous 6-inch Moksha Nana Bell is one of many you'll find at Lost and Found; $16.
Above: Reminiscent of Dickensian Christmases past, Toast's Cowbell Garland is a timeless classic; £22.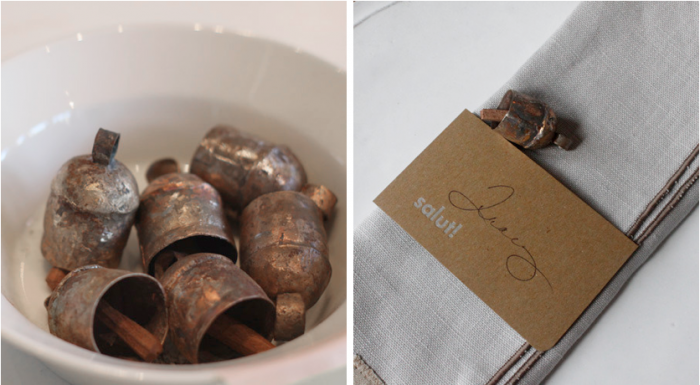 Above: Walnut-sized Noah Bells from Alder & Co. are perfect for creating myriad holiday displays; $6 each, contact Alder & Co. for availability.
Above: For a slightly more modern interpretation, try Oji Masanori's Tsubomi Chime. Little balls of cotton catch the wind to ring the bell all year round; $57 at Mjölk.
N.B.: Looking for more ideas this year? Explore our Holiday Decor seciton.
You need to login or register to view and manage your bookmarks.