There's something inherently luxurious about an integrated sink (no grime-filled seams to agonize over), especially when carved from marble. Here are 8 covetable examples.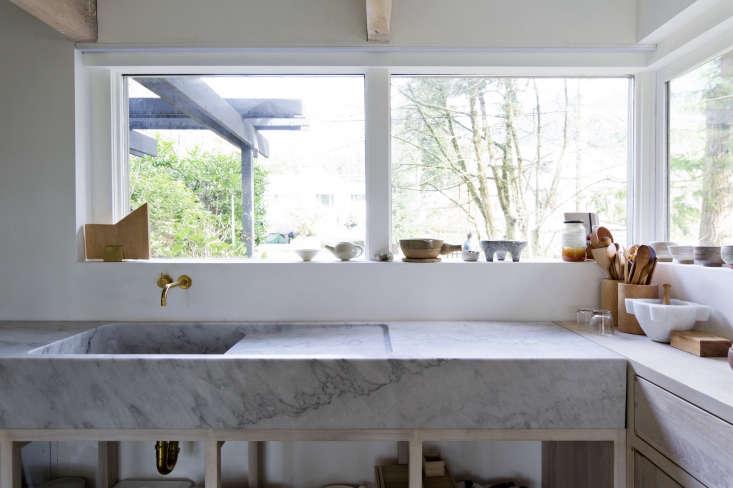 Investigate more possibilities by perusing our posts on marble in the kitchen, including:
Finally, get more ideas on how to evaluate and choose your kitchen sink and faucet in our Kitchen Sinks & Faucets Resource Guide.
N.B.: This post is an update; the original story ran on January 26, 2015.
(Visited 139 times, 1 visits today)