Small living calls for creative space-saving solutions. Here are 10 favorite nested and stacking goods for kitchen and home that are as inspired as they are practical.
Above: One spoon for each ingredient: Dutch designer Niels Datema's Bread Spoons provide precise measurements for a loaf of bread.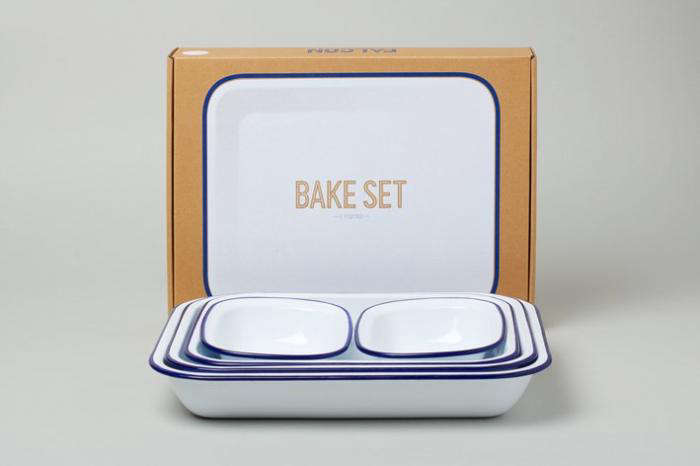 Above: In the space of just one casserole dish, Falcon Enamelware provides an entire bake set. Available in red, black or blue trim from Brook Farm General Store; $108.
Above: Americana General Mixing Bowls are available in four sizes and four colors (green, black, mustard, or oyster); prices range from $11 to $18.
Above: Usually found in Japanese cafeterias, H.S. ("hard" and "strong") Glasses, are durable, dishwasher safe and stackable. Photo by Everyday Needs. Also available at Ideal; $6 each.
Above: Willow Bread Baskets from Objects of Use make lovely storage and serving pieces; £16.50 to £19.50.
Above: Perfect for hors d'oeuvres and sides, Judy Jackson's set of 4 white boats serve anything from bread to olives; $85.
Above: The perfect wedding gift: White Forest Pottery's set of Porcelain Nesting Bowls; $125.
Above: Made from three tiers of locking stainless steal containers, the Tiffin lunch box from India is great for meals on the go or storage around the house; £16.50.
Above: Olive Manna's Fabric Nesting Bowls are hand-crocheted from cotton muslin $35.
Above: Iittala's Lempi Wine Glasses are stackable and dishwasher safe; $64.99 for a set of two from Amazon.