In my house it's the side tables that see more action than the dining table. With coffee cups, carafes, magazines, laptops, cell phones, and wine glasses moving off and on the table all day long, my side table works a lot harder than I give it credit for. That's the appeal of the tray table: a multifunctional, hardworking side table that can be moved from the teen room to the living room to the bedside, and with a removable tray, right on your lap. Here at look at our edit of the best tray tables on the market.
Above: Design House Stockholm's Tablo Tray Table is made with a lacquered steel tray in white or black and a teak frame; $335 for the low 16-inch size and $394.50 for the high 20-inch size at Horne.
Above: Hay's Tray Side Table is available as a small square in white or black for £119 ($173) or as a medium square in the same with the addition of blue, red, yellow, or gray (shown) for £129 ($188) at Skandium.
Above: Fogia's Bowl Side Table takes the idea of the tray table to the next level with an extra deep top that makes it easy to store bed- and sofa-side objects. The tabletop, however, cannot be removed in this design. Prices range from £790 ($1,149) to £920 ($1,338) at Viaduct.
Above: Designed by Nendo for De Padova, the Chab Table is a white laminate tray with beech edges atop a powder-coated frame; £582 ($846) at TwentyTwentyOne.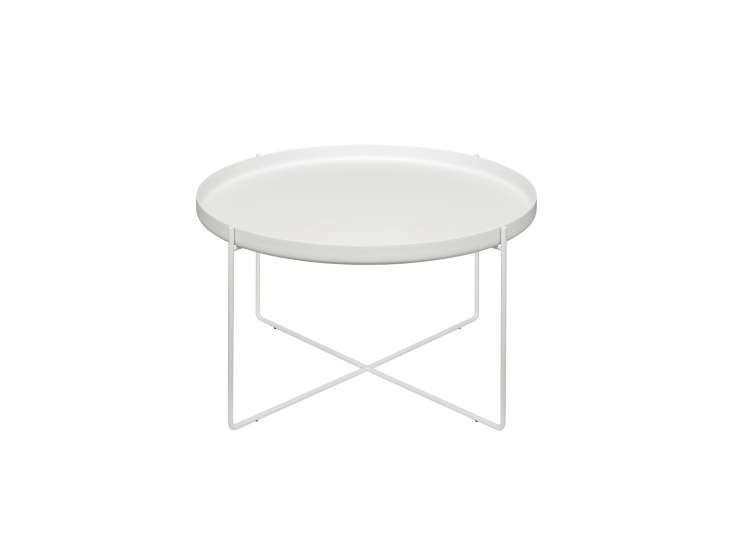 Above: Designed by Phillip Mainzer for e15, the CM05 Habibi Side Table comes in three sizes in copper, gold, silver, black, and white. £737 ($1,072) for the large white table as shown here from Clippings.
Above: The Magewa Tray Table is a low side table that can be easy separated and stowed away; $420 at Nalata Nalata.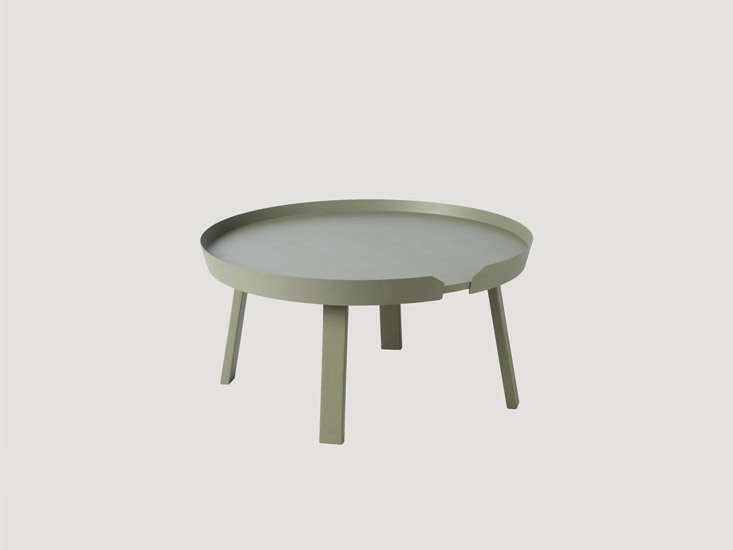 Above: Muuto's Around Table has a traylike tabletop (it's not removable) in both small and large (shown) sizes and 11 different colorful options. The small is $449 and the large is $699 at Design Public.
Above: Menu's Flip Around Side Table not only doubles as a table and tray but also the tray can be flipped over to make it into a stool as well; $199 at Horne.
Above: Hans Wegner's CH417 Tray Table has a reversible top tray in laminate on one side and oak veneer on the other; $970 at Design Within Reach.
Above: The Danish Bølling Tray Table has two removable laminate trays on an oak or walnut (shown) frame with wheels; $895 at Design Within Reach.
For more small table options, see our posts:
(Visited 112 times, 1 visits today)