In our last apartment, the landlord had installed the absolute worst medicine cabinet. It was a small little 15-by-15-inch box made of disintegrating particleboard. For years I was desperate for something better until I finally asked to install my own cabinet (with the understanding that I'd be taking it with me when I moved out, and reinstalling the janky one). I went for the powder coated Pharmacy Cabinet from Restoration Hardware (below) and can report: the thing actually changed my life. Considering the average person will open and close the medicine cabinet on 2-3 times per day, it's a important detail in the bath. So if, like me, you don't have the opportunity to install an inset cabinet, here are our 10 of the best surface-mount medicine cabinets with mirrored fronts.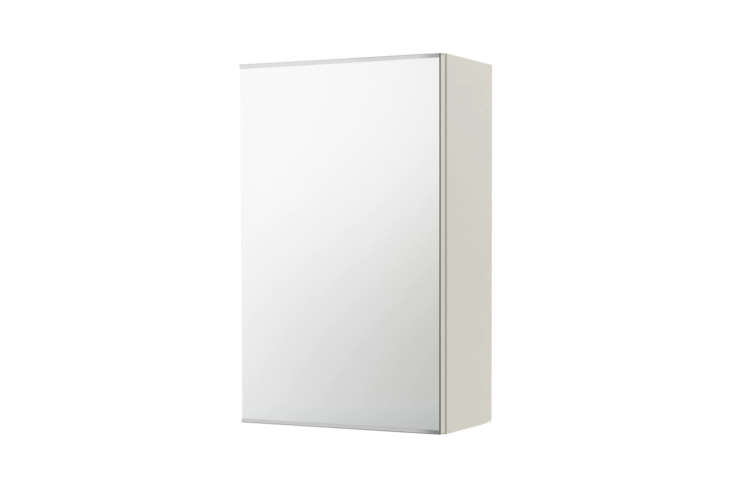 Cover image of the Restoration Hardware Pharmacy Wall-Mount Medicine Cabinet (first product featured) seen in Before & After: A French-Inflected Townhouse Renovation in Williamsburg, Brooklyn.
For more of the best bathroom fixtures see our posts:
You need to login or register to view and manage your bookmarks.