We've rounded up ten bath essentials to make your summer guests feel welcome—the whole lot comes in at under $100. Your guests will thank you (and hopefully, they'll return the invitation).
Above: A Slice of Marseille Soap on a string is €6 from Cachette (or slice your own: buy a brick of Savon de Marseille Olive Oil Soap for $9.99 from Amazon).
Above: The Cora Carafe is a two-piece hand-blown glass cylinder with its own cup; $9.95 from CB2.
Above: Formulated by Portuguese pharmacist Alberto Ferreira do Couto, Couto Pasta Dentifica (toothpaste) is $8 from Amazon.
Above: The Swissco Horn Toothbrush mimics a vintage-style brush made from ivory, but in plastic; $4 each from Anthropologie.
Above: Fix flaws with the Portable Sewing Kit, which includes safety pins, needles, thread, and trimming scissors; $4.95 from Muji.
Above: The Frajen Bath Towel in waffle-weave cotton (it features a convenient hanging twill tab) is $4.99 at Ikea.
Above: Votivo Candles burn for 60 hours and are available in Moroccan Fig, Amberwood, Black Ginger, Teak, Red Currant, and Smoke on the Water; $25 each from Lawson-Fenning in Los Angeles.
Above: Chemical-free Milk Proteins Cleansing & Makeup Removing Wipes are $12 for a pack from Sephora.
Above: Display a single flower in Crate & Barrel's Violet Bud Vase; $2.95 each.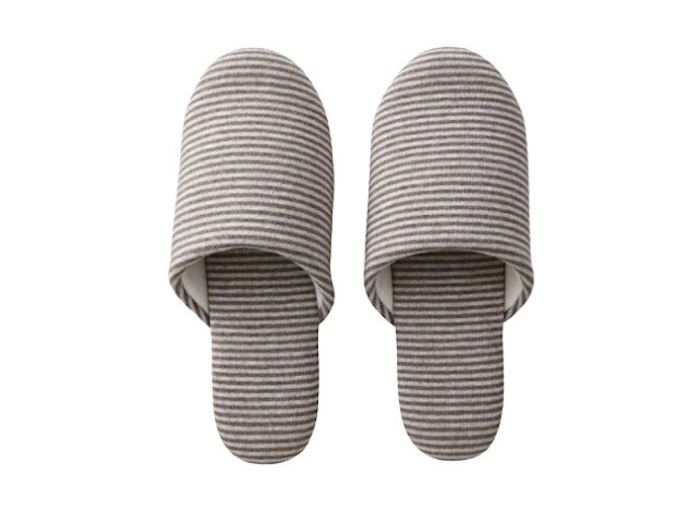 Above: Muji's Border Knit Washable Slippers are made of recycled cotton; $16.25 per pair.
You need to login or register to view and manage your bookmarks.