For accessing hard-to-reach kitchen cabinets, a short step stool adds those few more extra inches. Here are our current picks.
Above: Design House Stockholm's Mini Step Ladder in Oak has two steps and folds up for fitting into tight corners or hanging on the wall; $405 at Finnish Design Shop.
Above: From Metaphys and Hasegawa Kogyo Co., the leading ladder and scaffolding manufacturer of Japan, the Lucano White 1-Step Stool has a latch for opening and closing; $105 at ABC Carpet & Home.
Above: Danish design company Skagerak's Dania Step Ladder, available in oak, black, and teak, is $343 at Amara.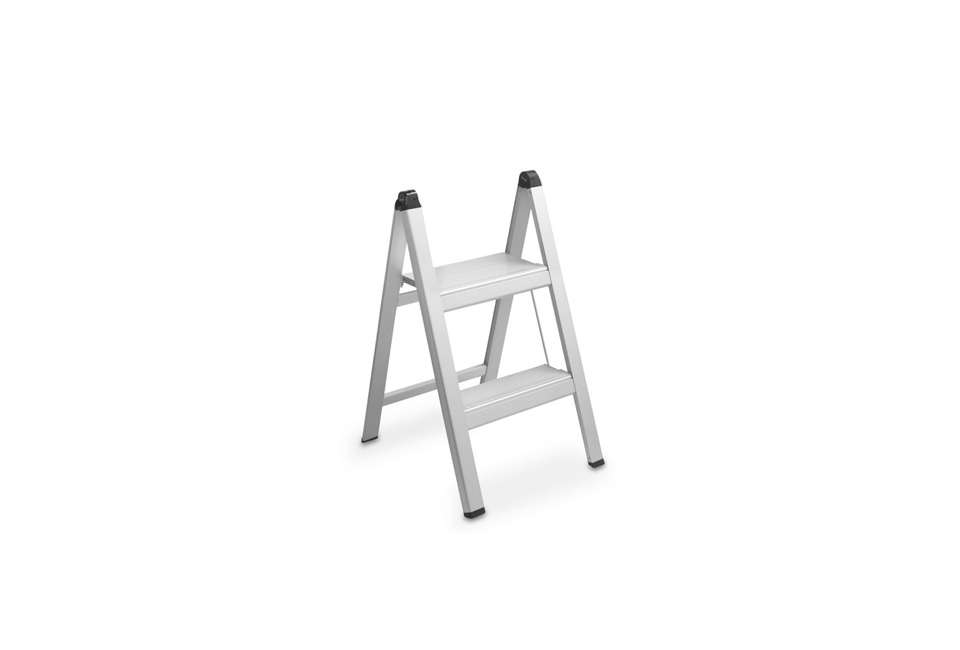 Above: Williams-Sonoma's Ultraslim Aluminum Step Stool, shown in the 2-Step size, is $119.95.
Above: The Single Step Stool from Loll Designs is made of 100 percent recycled plastic milk jugs (Loll Designs has kept over 18 million milk jugs out of landfills with their recycled products). It's available in white, black, red, brown, green, sand, blue, and gray for $135 at Horne.
Above: Ikea's Bekväm Step Stool is made of unfinished beech, which makes it easy to paint, for $14.99.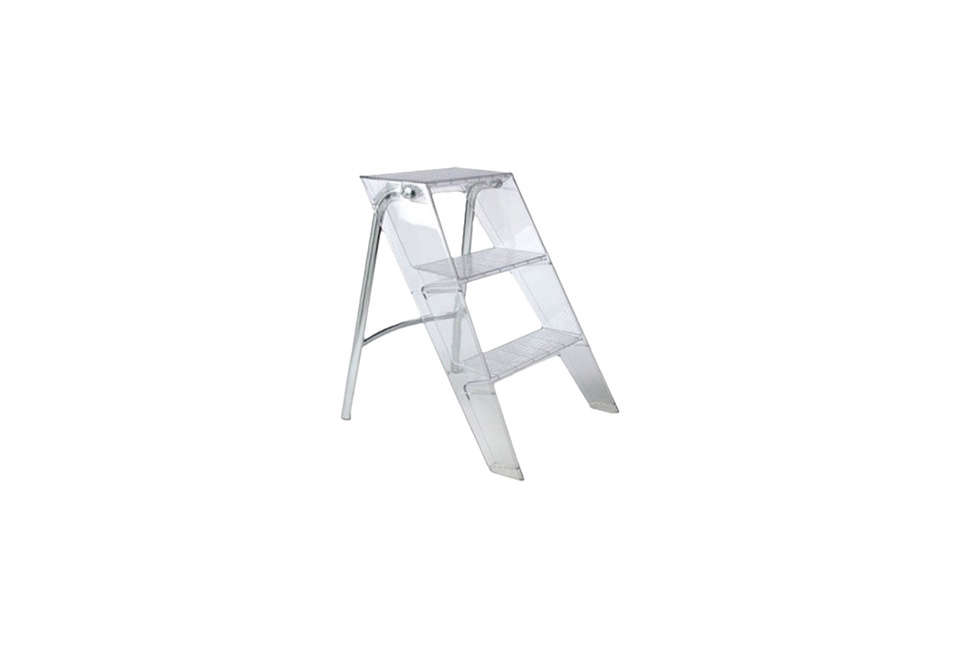 Above: The 3-Step Plastic Upper Step Stool by Kartell is $450 at All Modern.
Above: The Hailo Holzstepke Folding Steps in natural (shown) is available through Hailo; contact the company directly for pricing and more information.
Above: From French industrial design brand Perigot, the Rocking Step Stool in steel (also available in powder coated black and white) has three steps that fold in on themselves for compact storage; €230 ($258) at Perigot.
Above: Ikea's Molger Step Stool is made of lacquered birch for $29.99.
Above: The Swedese Heaven Step Stool is made from black lacquered aluminum and designed by Thomas Bernstrand. It's an investment step stool, priced at £447.50 ($600) at Nest in the UK.
For more stools, see our posts:
(Visited 491 times, 1 visits today)