According to a friend who's a professional chef, it's all about the pot filler faucet. Consider this: A gallon of water weighs more than eight pounds. Pot filler faucets eliminate back strain caused by heavy lifting (and spilling) in the kitchen and are perfect for filling large pots or tea kettles on the stove. Our round-up features wall-mounted styles, but many pot filler faucets are also available in a deck-mounted configuration (good for use with stoves in kitchen islands). The key is to place the faucet close enough to the stove top so that you can reach it easily. Our favorite faucets feature swing arms that stay out of the way by folding against the wall.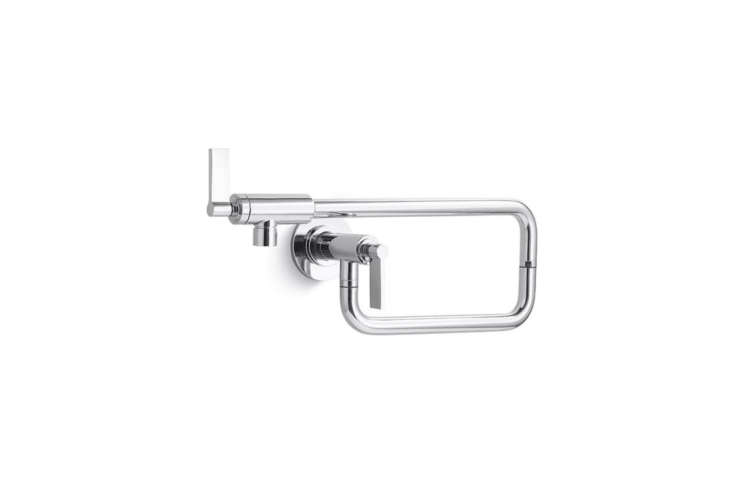 Finally, get more ideas on how to evaluate and choose your kitchen sink and faucet in our Remodeling 101 Guide: Kitchen Sinks & Faucets.
For more modern style kitchen faucets see our posts:
N.B.: This post is an update; the original story ran on May 2, 2012.
(Visited 582 times, 2 visits today)