Our current obsession? Ceramic wine cups—tumblers and goblets alike—as an alternative to glass-stemmed versions. We like the idea of a more casual (and durable) wine vessel.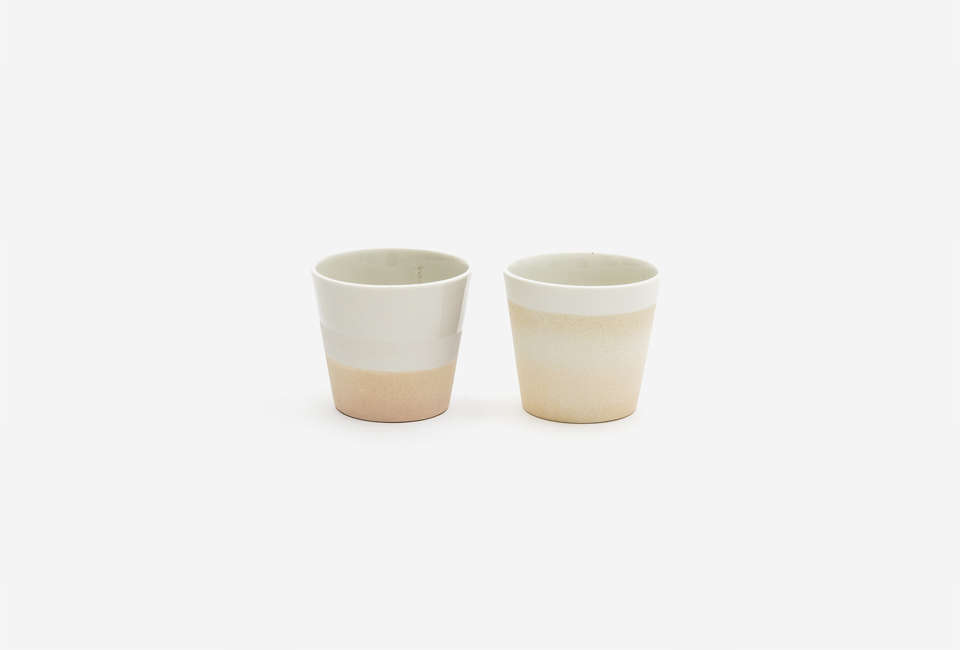 Above: The Kristie van Noort Cornwall Cup Set of 2 in a light glaze is €55 ($57) at Bon Ceramics.
Above: The Ceramic Goblet from Chin Jukan Pottery is available in a black, brown, and white glaze; ¥ 6,685 ($57) each at CJP Store in Japan.
Above: The Astier de Villatte Angel Tumbler is handmade in Paris in Astier de Villatte's studios; $128 each at ABC Carpet & Home.
Above: The Wheel Ceramic Company Wine Cup in white, eggshell, and nude is $30 at the General Store.
Above: The Isabel Halley Ceramics Set of Four Porcelain Wine Cups is handmade and slipcast in porcelain; $160 for the set.
Above: The Matte White Wine Cups are designed for sweet wine, tea, or coffee; $18 each at Kaneki Pottery.
Above: Medieval and modern at the same time, dbO Porcelain Goblets are $14 each at dbO on Etsy. For more, see our post Fanciful Everyday Tableware from DBO Ware.
Above: The Lindo Cup is a wine glass made of transparent ceramic developed in Shigaraki, an area of Japan known for its ceramics. Only the inside is glazed; $40 each at Vespoe.
Above: The Ineke van der Werff Porcelain + Bronze Small Cup is €25 ($26) at Bon Ceramics.
Above: The design of the Charlevoix Wine Cup is inspired by the midcentury lake houses of Michigan; the cups are available in eight satin-matte glaze colors (shown in Salt); $24 each at Corbe Company.
Above: Ceramic Tumblers in four different sizes are available from Nobuhito Nishigawara of West River Field Lab in Los Angeles. The Extra Large Cup ($24), Large Cup ($20), Medium Cup ($18), and Small Cup ($16) are at WRF Lab. Read more about the company in our post Currently Coveting: Japanese-Style Tableware Made in LA.
For more tabletop ideas to shop, see our posts:
(Visited 334 times, 1 visits today)