If you're going for the blackout look in the bathroom, don't forget the toilet, which, in bright white china, is sure to interrupt the noirish palette. Here are 10 black toilets for the sake of color continuity.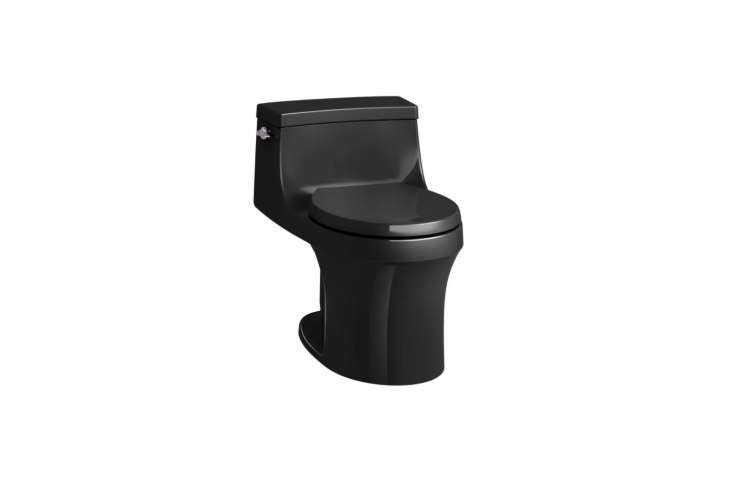 Shopping for bath fixtures? See our posts:
Finally, get more ideas on how to evaluate and choose your bathroom toilet in our Remodeling 101 Guide: Bathroom Toilets.