Remember the Bow Bins by Cordula Kehrer, whose natural reeds were seamlessly woven into colorful plastic? Well, we'd put this grass ottoman in the same category of indigenous crafts reinterpreted in a modern context.
The ottoman, available through Terrain, is hand-woven by women basketry artists in South Africa from bunches mountain grasses coiled together with heavy-duty white and blue plastic (the same plastic you'd find in an average construction tarp).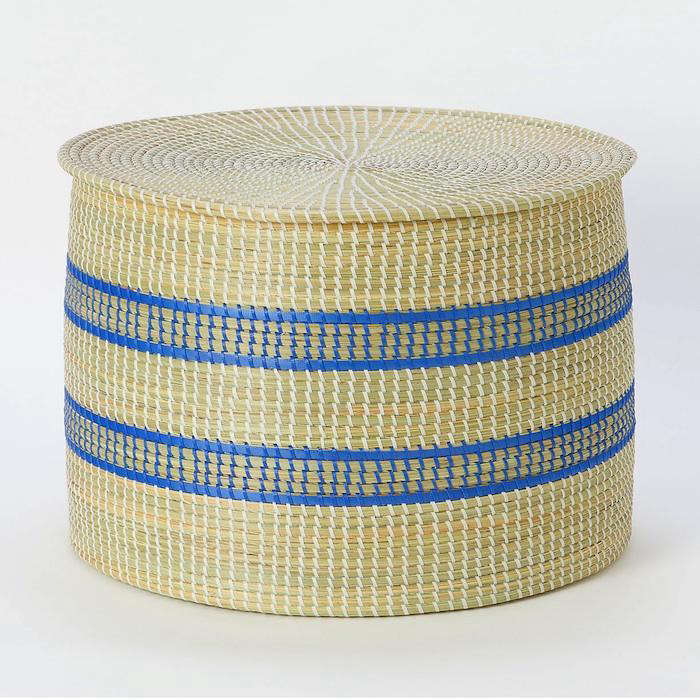 Above: The Woven Grass Ottoman measures 17.7 inches high and 23.6 inches in diameter for $498 from Terrain.
Above: With a hollow construction, the plastic threads keep the grasses firmly intact and the few carefully placed bright blue stripes offset the otherwise neutral color palette.
Looking for more woven pieces of furniture or storage solutions? Shop over 200 of our favorite Baskets and sift through the Furniture in our shop section.
You need to login or register to view and manage your bookmarks.