Santiago-based Made in Mimbre is a team of designers and artisans who create modern wicker lighting and furniture using traditional crafts techniques.
Mimbre (Spanish for wicker) is one of the most common materials found in Chilean homes; it originates from an area called Chimbarongo, where craftsmen have practiced the art of wicker weaving for centuries. To learn more about the process, see a documentary narrated by one of the studio principals, which provides a visual insight into the company's practice, and go to Made in Mimbre to see the full line and for pricing information.
Above: Made in Mimbre produces both pendant and floor lights.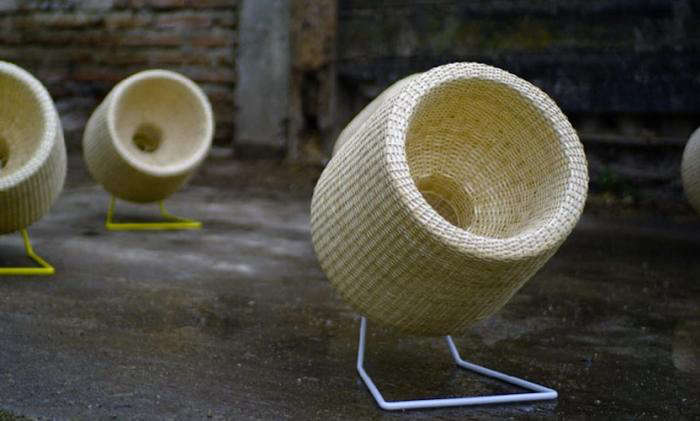 Above: Lampara B (all lamps are named in alphabetical order).
Above: A pair of wicker lamps.
Above: The delicate frames are covered in handwoven wicker.
Above: The finished product.
Above: Wicker storage in Chimbarongo, Chile.
Above: A craftsman at work in the Mimbre shop.
N.B.: This post is an update; the original post ran on June 17, 2011.
(Visited 73 times, 1 visits today)