When Elisa Restrepo, cofounder of the shoe line Dieppa Restrepo, and her husband, Dylan Dodd, who owns NYC restaurants Karasu, Walter's, Walter Foods, and Barrio Chino, went looking for a place to escape the city, they chose a three-story split-level house in the "sleepy surfing town" of Montauk and hired Brooklyn architects Space Exploration to overhaul it.
They'd worked together before: Space Exploration had renovated the couple's Brooklyn apartment (whose kitchen, incidentally, won Remodelista's 2014 Best Professional Kitchen Design award). The firm also designed two of Dodd's restaurants—Walter's and Karasu, both in Brooklyn.
Although the house was standing, it required a full gut remodel that included replacing windows, moving skylights, modifying the deck and driveway, and extensive landscaping, in a neighborhood "that still feels untamed by development." The remodel took a year's work, from first meeting to the last item on the punch list. Firm principal Kevin Greenberg walked us through the changes.
Photography by Kevin Greenberg, courtesy of Space Exploration.
To meet their clients' desire for a house with a "light, unpretentious, and casual feel," Space Exploration used light neutrals and pale woods to frame Dodd and Restrepo's eclectic furniture collection from travels in Morocco, Europe, and Central America.
Colombian-born Restrepo was closely involved in the process. She and Greenberg had long conversations about the tiniest details, including "the finish of the plumbing trims and the placement of the kitchen cabinet hardware. She has a keen eye for materials, color, texture, and proportion," he says.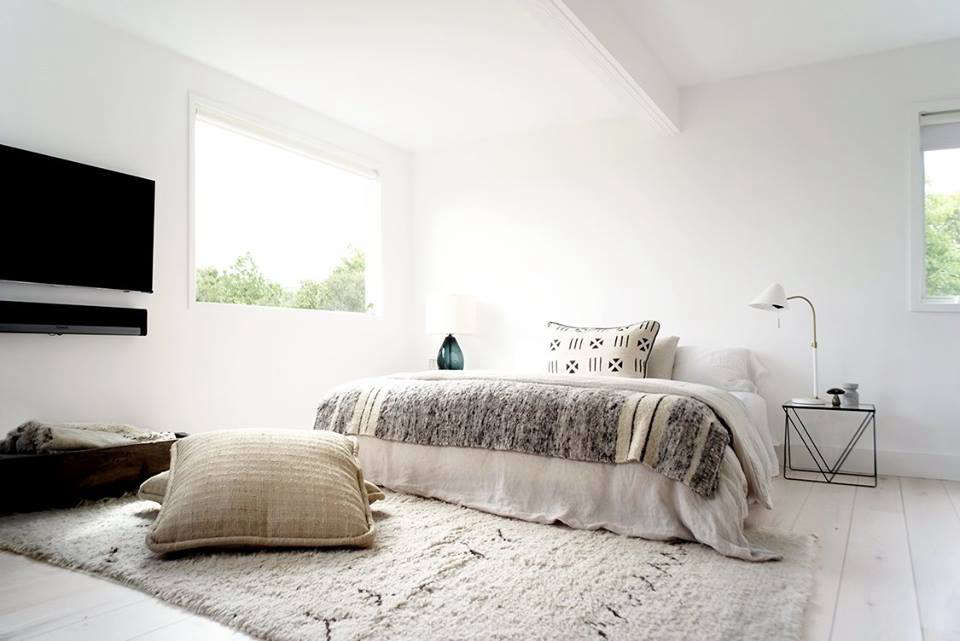 Above: The floor plan of the bottom level, with office, kids' bedroom, and sunroom.
For more in Montauk, see Ruschmeyer's in Montauk, Montauk Surf Lodge, and House Call: Roman & Williams in Montauk.
N.B.: This post is an update; the original story ran on September 18, 2016.
You need to login or register to view and manage your bookmarks.