One of those impossibly tiny NYC shops specializing in a little bit of this and that, Top Hat, on the Lower East Side stands out because each of its choices is surprising and delightful.
Top Hat is the public face of Nina Allen's wholesale company, Sweet Bella, which is the exclusive US distributor for a far-ranging group of finds, such as the Ercol stacking chair, Maison Martin Margiela wall murals and other accessories, MT Masking Tape (the original Japanese rice paper tape), brushes made by Berlin's Institute for the Blind, and Japanese balloon lamps.
Photography by Seth Smoot for Remodelista. Styling by Kendra Smoot.
Above: A sign made from scrap wood marks the shop at 245 Broome Street, between Orchard and Ludlow Streets.
Above: In the window, minimalist rocking horses of ash and stainless steel by German company Sirch.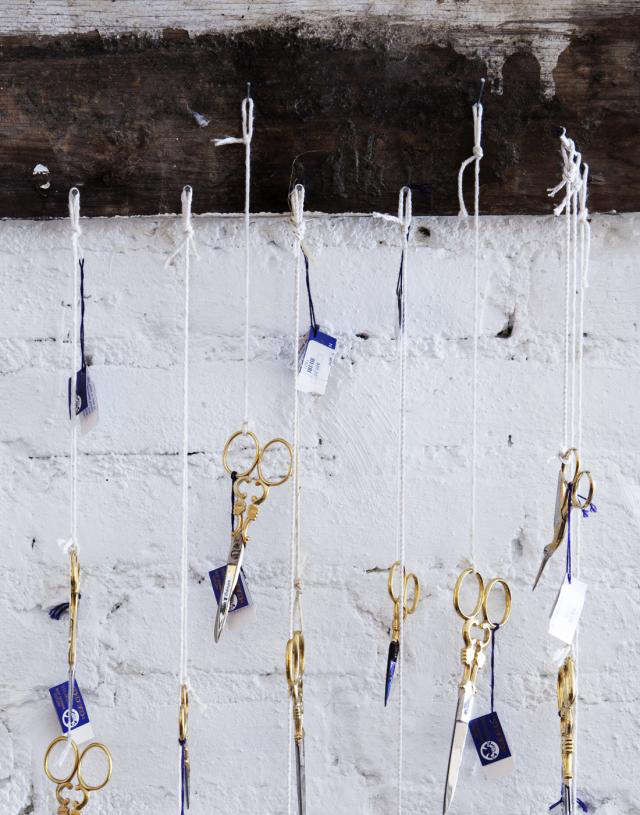 Above: Gold-and-nickel-plated stainless steel scissors from Germany; $65 to $100.
Above: Polish wobble dolls, $55 (large) and $24 (small), on a vintage wallpaper table. Under the table is an Indian powder-coated metal trunk. The cotton map blanket is Austrian; $180. The children's walking toy hanging on the wall is made from real horseshoes.
Above: A notebook by French designer Patricia Dore scattered with erasers from the Czech Republic.
Above: Kaweco of Nuremberg, Germany, has been making pens since 1833. This example, a design that dates back to the 1930s, rests on notebooks from South Korea and an Italian plaid-wool iPad case. The MT Masking Tape is by Kamoi Kakoshi, the 90-year-old Japanese company that invented washi tape.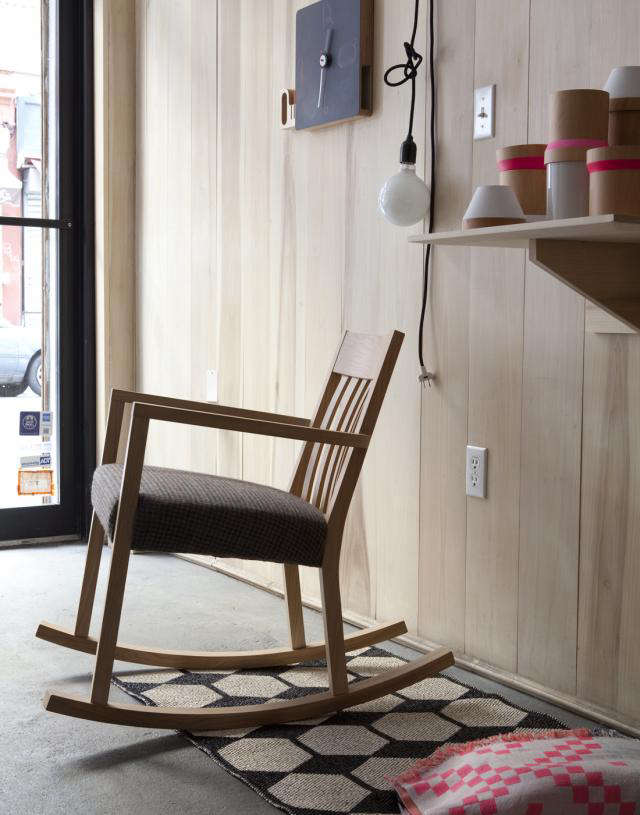 Above: A rocker by Dublin designers Aodh with a seat of vegetable-dyed Irish tweed ($775, plus an additional charge for upholstery). It rests on a reversible indoor/outdoor plastic mat, $210, by Brita Sweden, produced using traditional Swedish weaving techniques. The pink-and-white wool throw, $335, is by Danish designers Scholten & Baijings.
Top Hat's online store is forthcoming. For another downtown New York store that's stocked with finds for the desk and home office, see Jackson McNally. And consult our New York CIty Guide for design-worthy hotels, restaurants, and shops all over the city.
N.B.: This post is an update; the original story ran on March 2, 2012, as part of our High/Low Design issue.
You need to login or register to view and manage your bookmarks.