New in London: The Ned Hotel, housed in the former Midland Bank building in the center of the city, with lush period interiors reminiscent of Atonement. The building, a Grade 1 heritage landmark, was designed by architect Sir Edwin "Ned" Landseer Lutyens in 1924, but fell into abandonment for eight years before Nick Jones, founder of Soho House & Co., stumbled upon it. Soho House collaborated with Sydell Group (the company behind the glamorous NoMad Hotel in Manhattan) to create a space that is both grand (with nine restaurants, 252 bedrooms, soaring ceilings, arched windows, and the original wooden bank counters and green marble columns intact in the lobby) and charmingly old-fashioned (tapestry-covered pillows, fringed lampshades). We like the mashup: "urbane and gentlemanly" meets English grandmother chic. Here's a look.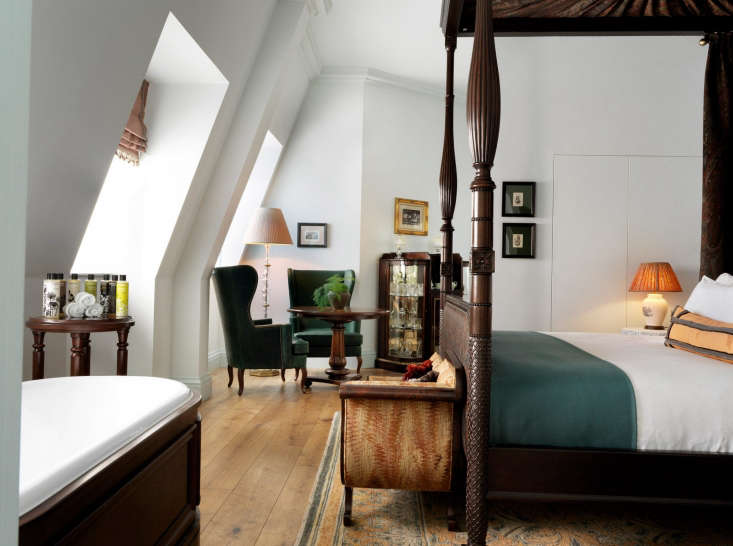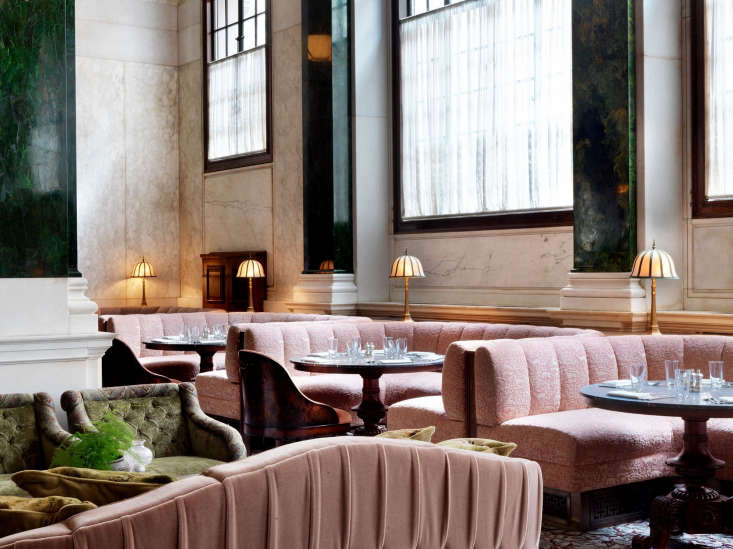 London bound? Consider these lodgings:
You need to login or register to view and manage your bookmarks.