We're in love with these tea cozies created by Michaelle McLean of flock of tea cosy. A certified tea sommelier in Canada, McLean became obsessed with building a modern, non-chintzy teapot warmer. Handmade from thick wool felt, they function like a fabric Thermos. We thoroughly endorse her efforts to bring the traditional art of tea-drinking into the modern era.
The tea cozies come two sizes: standard, for four-cup teapots; and small, for two-cup teapots. We'd like to have a different-colored one for every day of the week.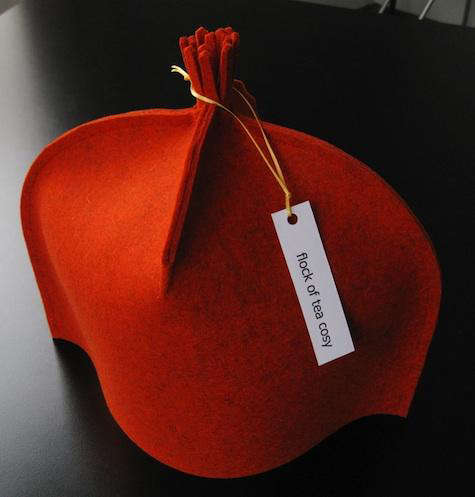 Above: Tea Cozy in the shorn style with a tassel, standard size; $40 at flock of tea cosy.
(Visited 30 times, 1 visits today)