A perk of Instagram-stalking people whose style we admire is seeing where they stay on vacation. If we had to generalize, it's usually a considered, smallish hotel that has design cred, a buzz-worthy restaurant, and a notable lack of amenities (no wi-fi, no televisions, and definitely no night clubs). The newish Svinkløv Badehotel, one of our favorite Insta-stumble discoveries ever, is all of these things and more.
The historical hotel, located on the coast of the North Sea in Denmark, is a beloved and popular summertime destination for Copenhagen residents. In 2016, it was destroyed by a fire, but owners Kenneth Toft-Hansen, a chef, and his wife, Louise, were undeterred and decided to rebuild the property from the ground up. With the help of architecture firm Praksis, the couple were able to do just that and reopened the hotel, bigger (just a bit) and better, last summer.
Here's a peek. (Note: Svinkløv Badehotel is currently closed for the season but back in business starting April 19. The couple intentionally decided not to insulate the building and keep it a three-season business so that staff can recharge over winter.)
Photography by Jens Lindhe, courtesy of Praksis, unless otherwise noted.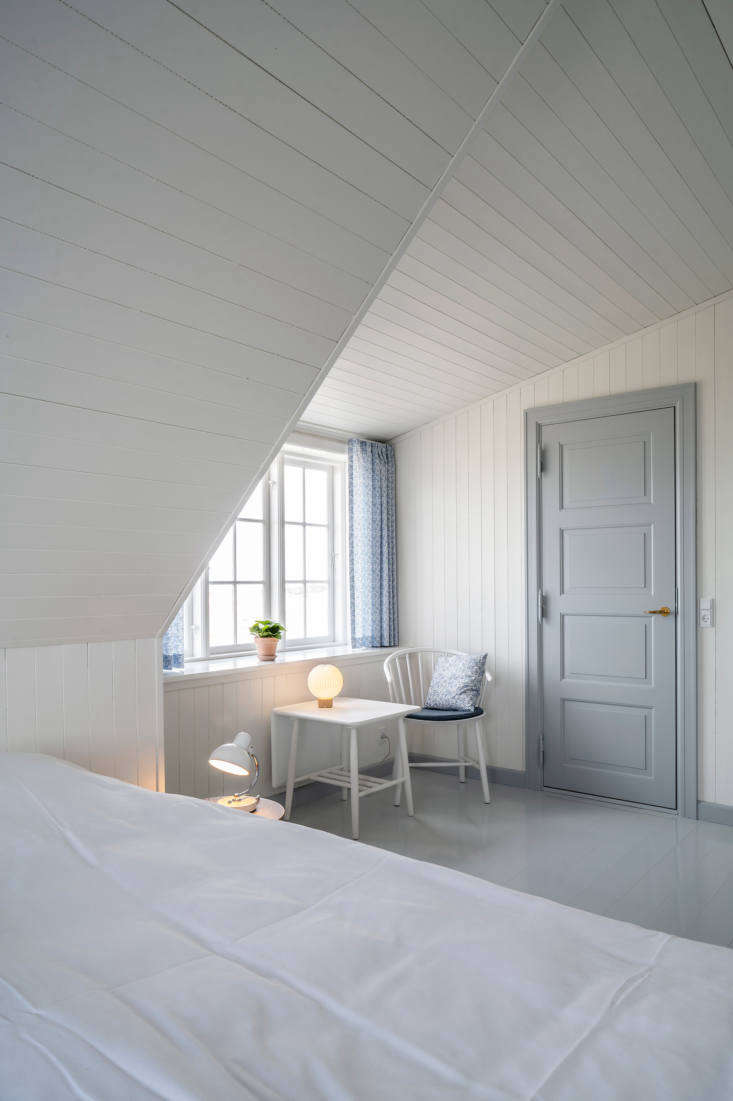 For more Danish inspiration, see:
(Visited 333 times, 6 visits today)