Not long ago, we spotted a charming Copenhagen apartment on the blog Scandinavia Standard. The home's interior style is hard to define—it's a compelling mix of Asian artwork, mid-century lines, rustic antiques, bohemian coziness, and, of course, Scandi sensibility—but the overall effect is balanced and appealing.
It helps that the bones of the place come with some rather noteworthy design pedigree. The villa, built in 1932, was designed by renowned Danish architect Vilhelm Lauritzen to be his residence. Thanks to him, the apartment has beautiful steel windows that let in an abundance of light. And its last occupant was Søren Garde, founder of Garde Hvalsøe, one of our favorite kitchen fabricators. Thanks to Garde, the home has a striking kitchen and bathroom.
"There were so many parts of the apartment that I instantly loved, like the windows and the garden, but the kitchen and bathroom are rooms that grow on me more and more over time," current owner Susanne Rutzou, a fashion designer and interiors consultant, told Scandinavia Standard. "Now that the cabinets are nearly 20 years old, I can see how special they are; they really just get better with age!"
We couldn't agree more. Join us for a tour of the apartment, which now features her imprint as well as the those of Lauritzen and Garde.
Photography by Freya August McOmish, courtesy of Scandinavia Standard.
Above: Susanne's styling talent is evident in every nook.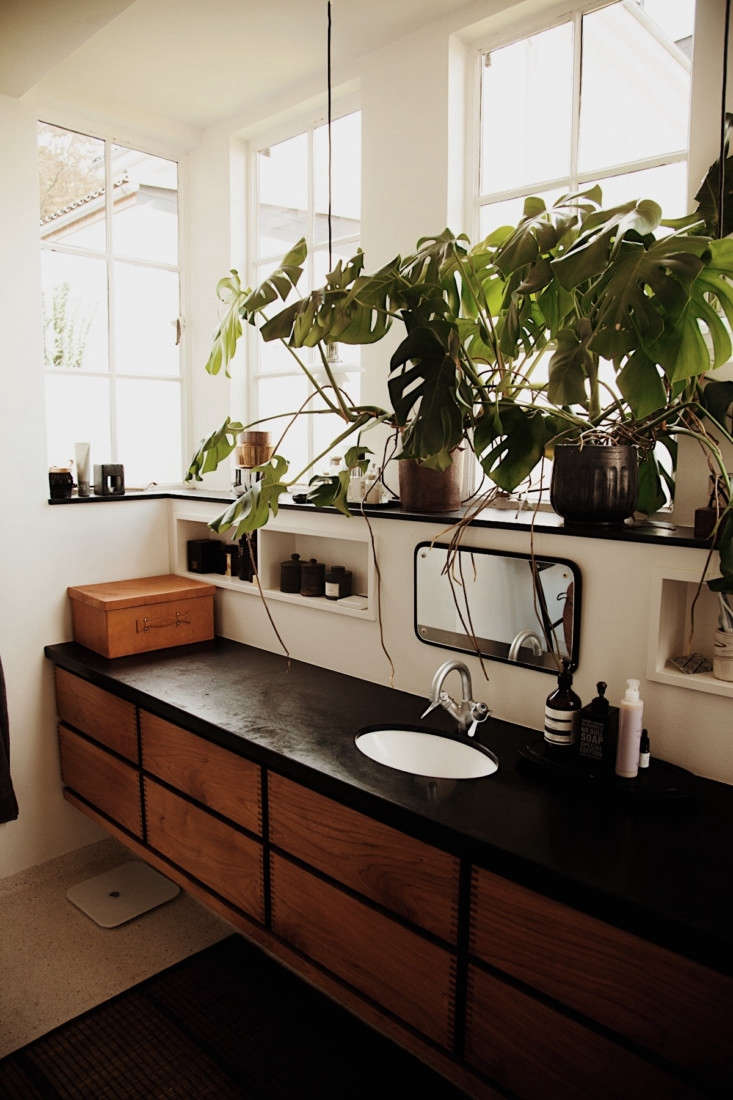 For more on Susanne's apartment, go here.
For more on Garde Hvalsøe kitchens, see:
You need to login or register to view and manage your bookmarks.