Hardware and lighting junkies, this one's for you: simple, beautiful bespoke fixtures and fittings from Japanese architect Uno Tomoaki. His mission? "I'm in search of ordinary and unprecedented architecture," he says. See his portfolio at Uno.
Steel
Above: A raw steel wood burning stove.
Above L: A steel sconce. Above R: A raw steel cabinet.
Above: Elegant, minimal raw steel stairs.
Above L: A hanging steel sconce. Above R: A steel door pull.
Brass
Above L: A custom light fixture. Above R: A graceful curtain rod.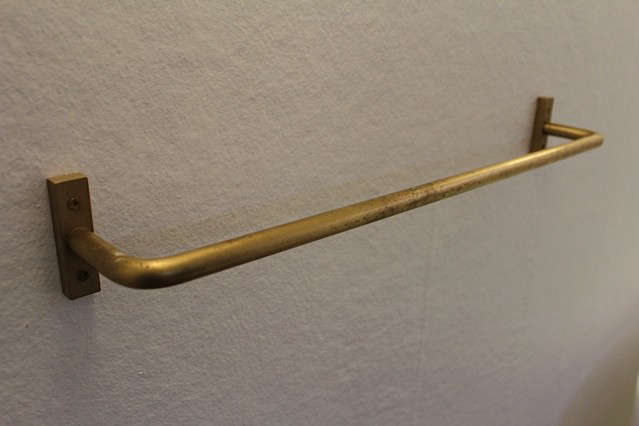 Above: An unlacquered brass towel bar.
Above: Two views of an unlacquered brass handrail.
Above: An unlacquered brass door handle.
Above: Brass electrical plate covers.
Fixtures and fittings, junkies, we're with you. For more of our finds, peruse our Hardware and Lighting archives, including:
     • Nautical Hardware for Home Use
     • The Ultimate Bathroom Hook 
     • Spanish-Style Registers and Grills
     • New Classic Lighting from Rubn of Sweden
     • Outdoor Nautical Bulkhead Lighting
You need to login or register to view and manage your bookmarks.