This winter—due to a very of-the-moment yearning for lagom-like comfort and also for new places to explore that aren't my apartment—I've been thinking a lot about Sweden, imagining a winter trip spent in the snowy woods, lighting candles, being quiet. One frequent site of my daydreams is Stedsans in the Woods, "a resort in Halland, Sweden, with an off the grid restaurant," which I stumbled upon on Instagram and have been returning to—through my phone, for now at least—ever since.
This "resort," though, has no juice fasts, no trendy spa treatments, no fancy polished guest rooms. Instead it offers rejuvenation of a simpler, quieter sort: "The resort is placed by a lake in a remote forest, and the main part of the food served is sourced at our own permaculture farm," according to the website.
Stedsans (meaning "sense of place/direction" in Danish) is the project of two Danish chefs, Mette Helbæk and Flemming Schiøtt Hansen, open in the warmer months. The off-grid restaurant—tucked into the forest, lit by candlelight, served family-style—is at the heart of the place, with Flemming at the helm of the cooking and Mette overseeing the medicinal garden, among other roles. ("Don't expect a written menu—we like the freedom to change our mind last minute," the team notes with a wink on their site.) All of the food is grown and harvested with permaculture in mind, with "a very low/no carbon footprint," too.
Should you like to stay the night, however (and we'd advise that you do), Stedsans also has a series of sixteen cabins in the forest, each with floor-to-ceiling windows looking out at the woods, a private "sexy" composting toilet, and fire-heated outdoor showers stocked with biodegradable skincare products a short walk away. (Both the WCs and showers are "water-neutral" and use water from the lake.) Six-course dinners, drinks, and breakfast are all included in a night's stay, as is use of the floating sauna. And the beds are made with "organic bed linen and towels, and lots of furs and blankets for when the nights get cold. The cabins are not heated," the team notes, "but on cold nights we give you a hot water bottle to help you stay warm."
Sound refreshing? Take a (virtual) tour.
Photography via Stedsans in the Woods.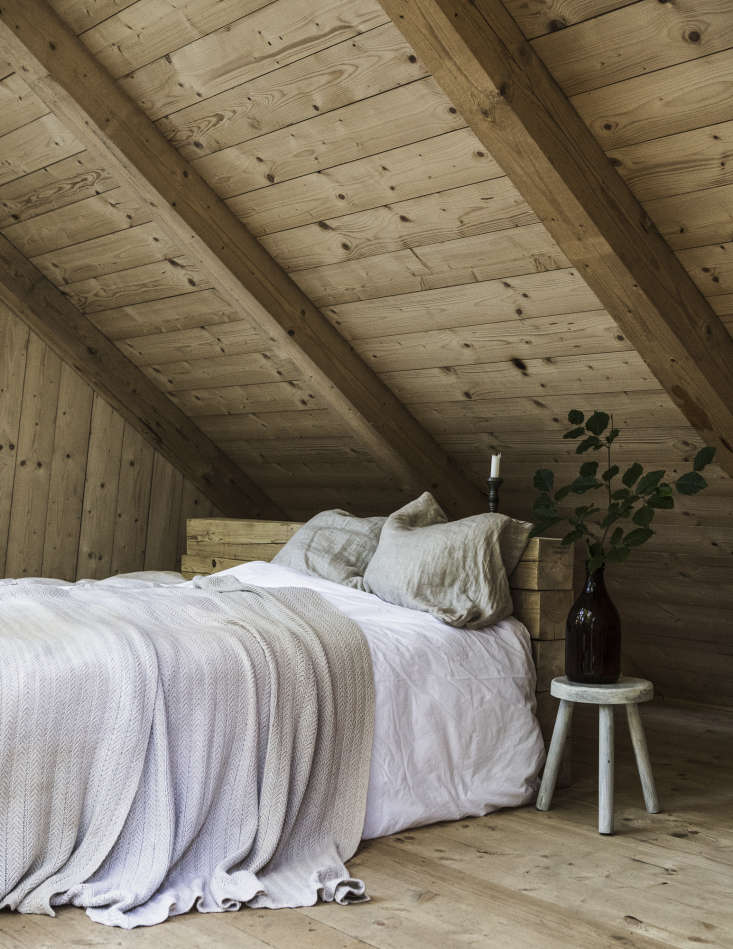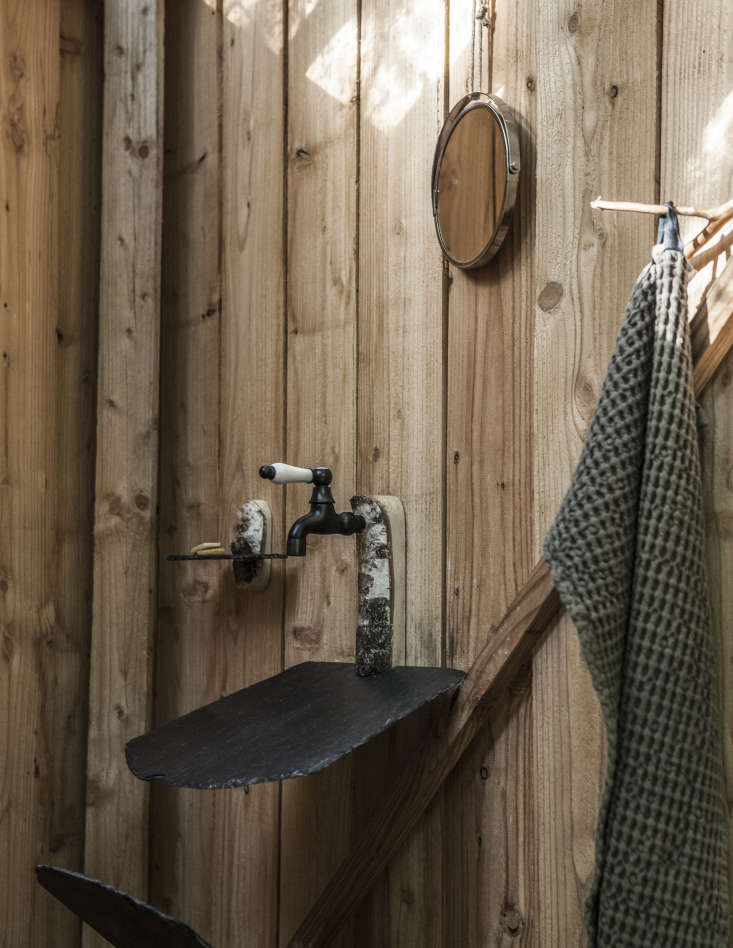 For much more (and for details on 2022 bookings, when they're available), head to the Stedsans in the Woods site.
N.B. This post is an update; the original ran on January 29, 2021 .
And for more we love in Sweden:
(Visited 1,116 times, 2 visits today)