Spend any time cruising the Web lately and you can't help but get caught up in the recent studies directly linking productivity (not to mention well being and happiness) to sleep. By now you've probably heard what a bedroom should and should not be: it should be a serene space sheltered from your busy life, and should not be an office (no laptops and their tungsten light glare allowed, no cell phones tucked under pillows).
This leads us to define the proper bedroom as one with a well-made bed with lots of natural woolen materials to settle into, and a stack of bedside books–actual books–for reading. A perfect example is this Scandinavian bedroom, with a mix of natural linens (that fall at different points in the pricing spectrum) and a bench as a bedside table. We've sourced the key elements to recreate the serene setup–and strike that just-right work/sleep balance.
Above: Stylist Paula Eklund dissects the winter white bedroom on Ikea Family Living Magazine, and while the look can be sourced through the Scandi superstore, it's the mix of luxurious Japanese and French linens from a variety of sources that makes the design so appealing.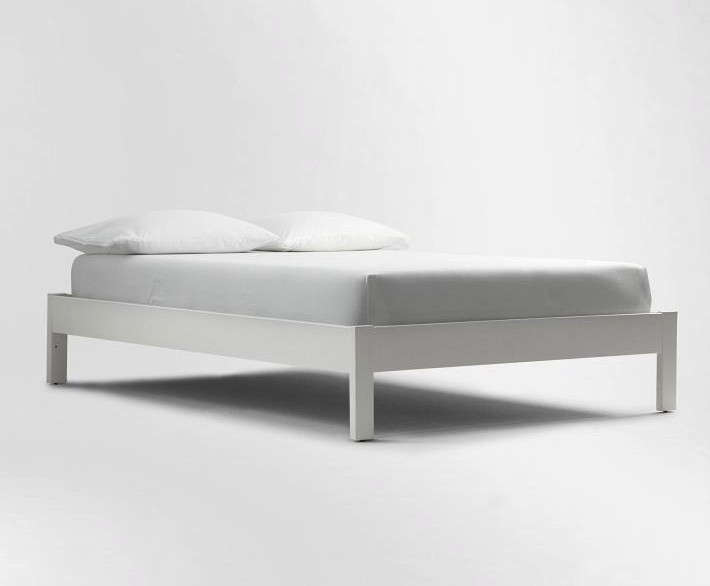 Above: West Elm's Simple Bed Frame is built from solid wood with a white lacquer finish and solid pine slats; $349 for a queen size.
Above: The Varmluft Pendant Shade is made from a square of white paper that gives off a soft glow; $7.99 each at Ikea.
Above: Muji's Light Feather Duvet No. 2 is filled with French goose feathers for a warm but lightweight quality; $575 for the queen size at Muji. Alternatively, Ikea's Mysa Vete Comforter is made from cotton and duck down and offers a medium level of warmth; $99.
Above: Also from Muji, the Linen Calico Duvet Cover in ecru is made from 100 percent linen; $168 for the queen size.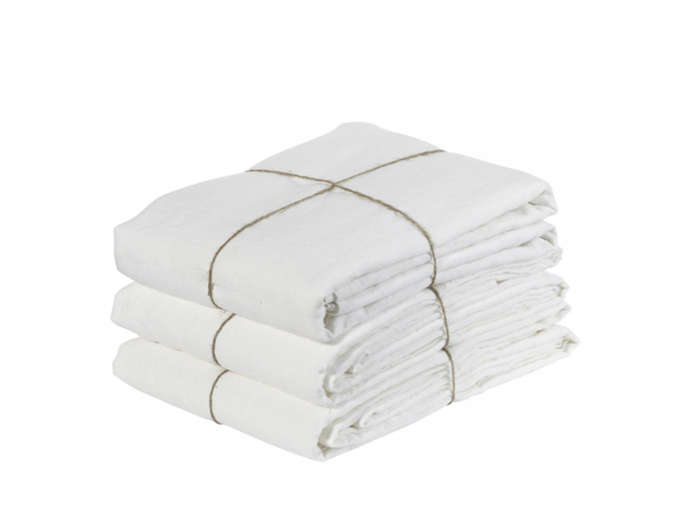 Above: Some of the most coveted linen sheets are at Merci in Paris (and online), such as the washed pure linen Fitted Sheet in Off White with a natural wrinkled look; €129 each.
Above: Seen in the home of French stylist Aurélie Lécuyer, the Merci Pillow Cases (€35 each) and Inserts (€15 each) are made from the same natural linen as their sheets.
Above: Ikea's textural Ofelia Throw Blanket is made from an off-white nubby wool blend of yarn; $29.99.
Above: The simple Norden Bench in birch wood is $69.99 at Ikea.
Above: The large Reed Box (26-by-15-inches) by A Détacher is $250 from Anaí¯se.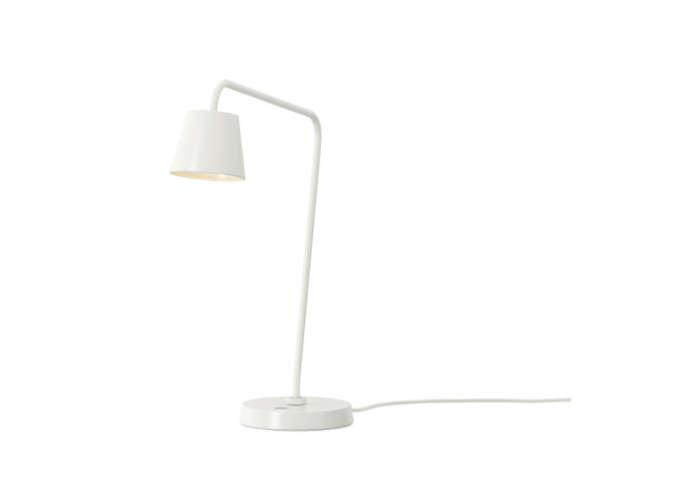 Above: Ikea's Tisdag LED Work Lamp has a wrought iron base and steel shade all in a powder-coated white finish; $69.99.
Above: From architect Bryce Gracey's sheepskin-sourcing company, Black Sheep (White Light), a Natural White Icelandic Sheepskin is $220 at The Line.
Above: Restoration Hardware's Hand-Braided Jute Rug is made of natural jute fibers; prices start at $395 for the 5-by-7-foot size.
Looking for more sleep advice? See our posts: 10 Secrets for a Better Night's Sleep and 7 Secrets for Making a Perfect Bed.
(Visited 181 times, 1 visits today)