This content was produced as advertising by Remodelista in collaboration with The Citizenry. 
Global home-decor brand The Citizenry is grounded in the belief that personal spaces merit designs with soul, story, and purpose, and that's something we can celebrate. In anticipation of holiday gifting, Remodelista editors have picked their favorites from The Citizenry's own Gift Guide and The Citizenry is giving away the full roundup to one lucky Remodelista reader (with a retail value of more than $600). To enter, visit The Citizenry and submit your email address by midnight Pacific on Wednesday, December 21.
The Citizenry teams up with master artisans worldwide to design and produce home goods that blend modern aesthetics with heritage techniques, offering a direct link between makers and customers. The company's mission is to ensure fair wages, labor practices, and pricing for materials, along with environmental sustainability in the production of its goods. Collaborating with workshops in Uganda, Peru, Mexico, Ireland, and Argentina, The Citizenry offers an exclusive selection of goods by artisans.
If you're in the San Francisco Bay Area this weekend, visit The Citizenry in person at our 2016 Remodelista Market on Saturday, December 10, and Sunday, December 11, at Heath Ceramics, 2900 18th St. in San Francisco.
Here are the five Remodelista editor picks you'll be entered to win.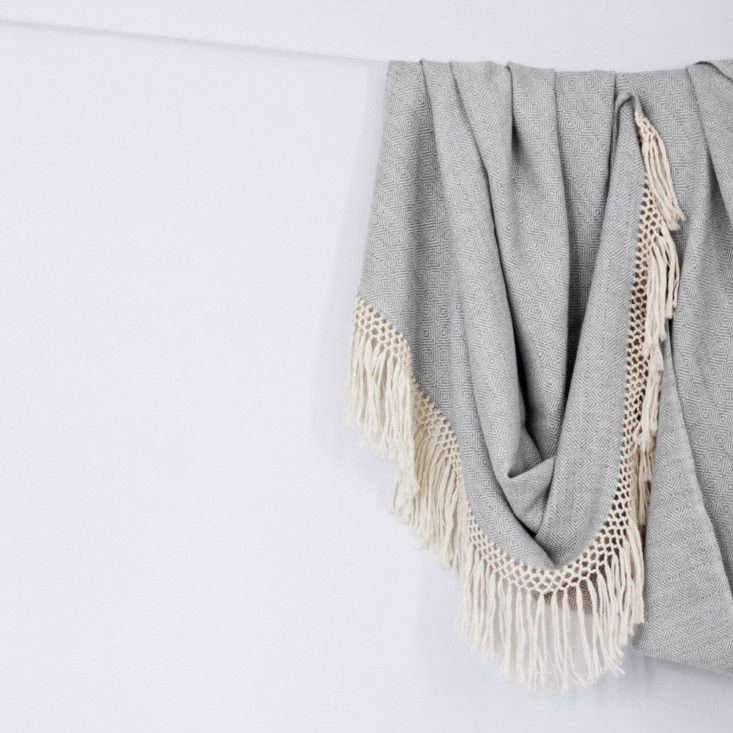 Above: As the weather cools, Meredith is drawn to The Citizenry's Diamanta Throw—made in the mountains of Peru by the Weavers of Huancavelica using an old-world design of concentric diamonds. "Wintry throws make a no-fail gift," she said. "I can't think of anyone on my list who wouldn't be thrilled to have one." The throw is made from 100 percent baby alpaca wool and is fringed with rows of hand-knotted macramé. Each piece takes about a week to create and comes with a hand-numbered tag; $135.

Above: The Citizenry traveled high into the Andes to partner with weavers whose skills are world-renowned yet whose villages are often isolated, making collaboration with outsiders difficult. In The Citizenry's partner workshop, women spin the wool and men work the looms; the partnership supports nearly 20 families at a fair-living wage. For more, see the entire Peruvian Collection.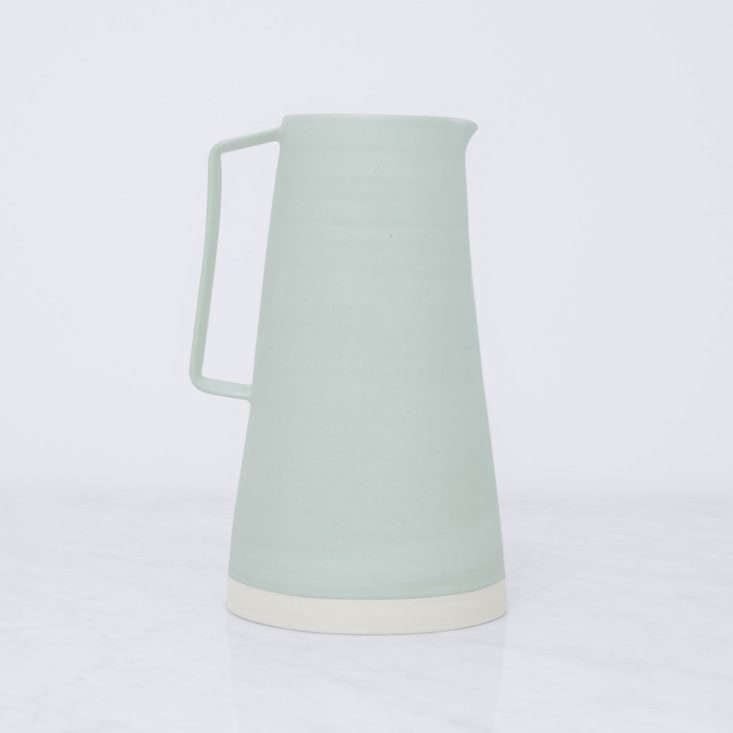 Above: Julie's got her eye on the sky blue Halston Pitcher: "It's both useful and beautiful," she says. "I love the subtle glaze and the clean lines." The pitcher is handmade in Dublin by ceramics studio Arran Street East, and also comes in cream, navy, and gray; $95.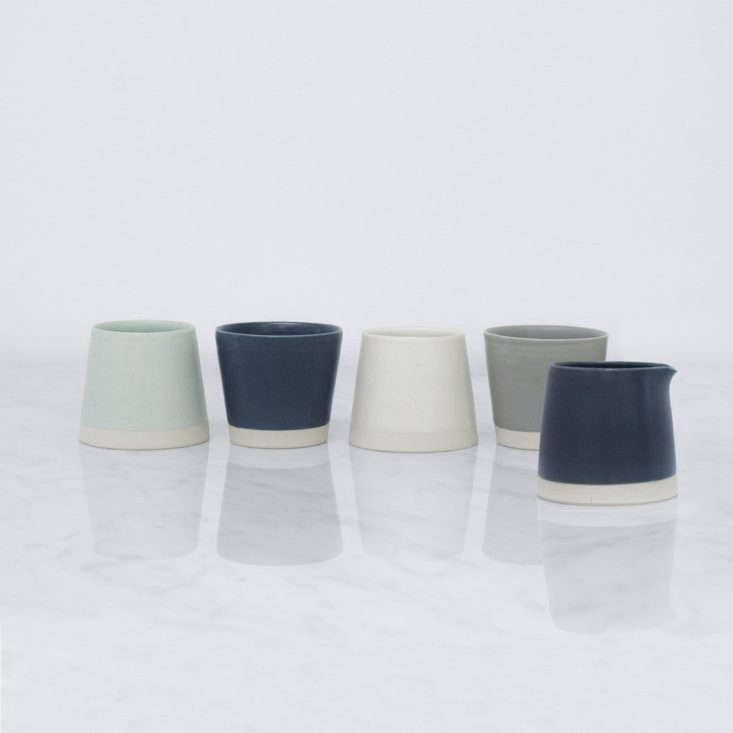 Above: Margot likes the The Citizenry's Barista Set for the coffee lovers in her life. "I like the subtly shifting shapes and muted colors in this set; they're obviously handmade but simultaneously contemporary," she said. The set, also made in Dublin by Arran Street East, features four Halston espresso cups (in sky, navy, gray, and cream) and one Halston pourer (in navy); $135.
Above: Each ceramics piece made in Arran Street East's Dublin studio is thrown, glazed, and finished by hand, with glazes developed and mixed in house. The Citizenry supports other traditional Irish artisans, including Banbridge Linen Workshop and Mourne Textile Workshop (see the entire Ireland Collection for more ideas).
Above: Alexa likes this pair of hand-dyed indigo Amani Baskets for her friends who are just setting up their own homes. "People constantly ask me about good-looking storage ideas," she said. "I take the catchall approach." The baskets are handwoven in Uganda of palm and banana leaves with indigo accents, made in collaboration with Rose & Fitzgerald; $195 for the set.
Above: A cooperative of 20 women in the Rwenzori Mountains of Uganda creates the baskets, gathering the leaves, hand-dying the colors, and binding the coils using dried plants. See the entire Uganda Collection for more.
Above: Annie likes The Citizenry's La Piedra Coasters as hostess gifts. "In addition to their obvious use as coasters," she said, "I'd use them as drip guards for tall taper candles or stack tealights on them at the dinner table." Hand-carved in Guadalajara, Mexico, of white marble and jet black volcanic rock, each set comes with three white and three black coasters in a mix of hexagons and circles; $55 for a set of six.
Above: The Citizenry partners with Peca Design Studio on a range of stonewares made from marble and volcanic rock. For more, see The Citizenry's entire Mexico Collection.
For more home and gift ideas, browse The Citizenry's own Gift Guide. And don't forget to Enter the Giveaway by Wednesday, December 21. Good luck!
(Visited 5 times, 1 visits today)