One of our favorite paint and wallcovering purveyors, Farrow & Ball, has just added three New Wallpapers to its collection of more than 50 designs. The trio of new designs is inspired by the 1940s—the decade in which the company was founded. For more on the inspiration behind each new pattern (plus a look at how the wallpapers are made), visit Farrow & Ball. And stay tuned next week for a Remodelista DIY project featuring one of the new wallpaper designs.
Arcade
Above: Arcade in color 5307, an arc in Farrow & Ball paint color Studio Green with metallic gold shadow on a background of Green Smoke. Farrow & Ball wallpaper is traditionally block printed using the company's premium, VOC-free paint.
Above: Shown here in color 5302 on a background of Cromarty, Arcade's "beautifully tactile scallop design" is a soft take on Art Deco.
Gable
Above: Gable in color 5405 depicts a farm scene in rich Hague Blue on a softer Green Blue background.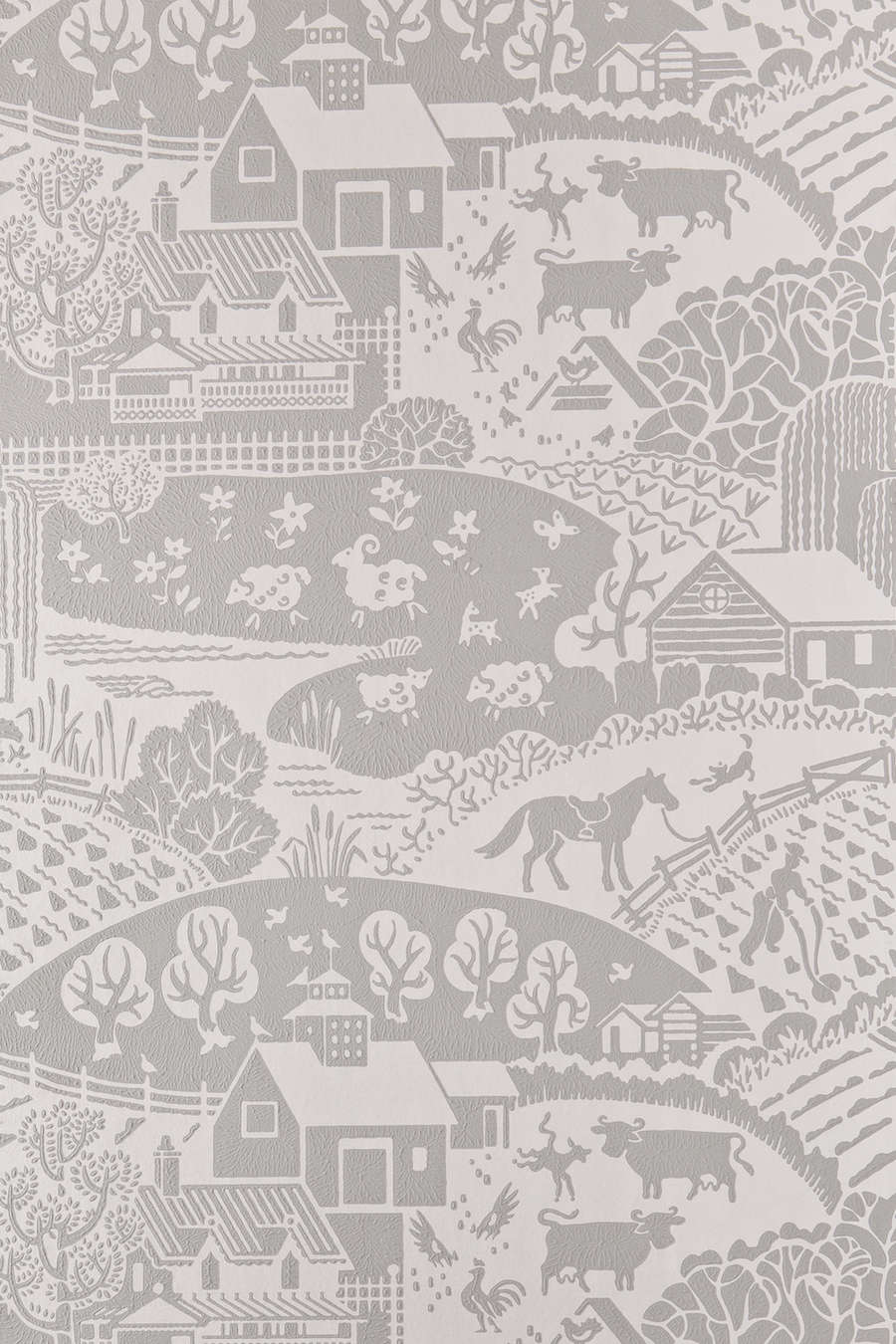 Above: Shown here in 5402 on a background of Peignoir, Gable's pastoral landscape of barns, cows, and chickens "perfectly captures the youthful innocence of simpler times."
Enigma
Above: Modern, interlocking rectangles form the Enigma design, shown here in color 5507, dark gray Railings on navy Stiffkey Blue.
Above: Enigma in color 5501, a pairing of light gray Ammonite and darker Purbeck Stone. This paper's deceptively simple yet dynamic pattern of interlocking rectangles is a nod to British mathematician Alan Turing, made famous for cracking the German Enigma machine during World War II.
Each paper is $230 for a 10-meter roll. Order up to five free samples at Farrow & Ball.
(Visited 106 times, 1 visits today)