The premise of Capsule Design (cutting out the middleman, offering pieces direct-to-consumer pieces) may sound like the Everlane model, but it's actually an offshoot of an established family-owned LA furniture company specializing in kids' furniture.
The parent company, MDB, was founded by Daniel and Maryann Fong in 1990 (their Jenny Lind crib was a staple in nurseries everywhere). They're still keeping it all in the family: Son Teddy is the cofounder and CEO of Capsule, and his wife, Tiffany, is the creative director. Teddy and Tiffany are taking the company into a new era, aiming to "foster creativity in the greater community by supporting emerging design talent." They've partnered with a group of emerging designers to create modern pieces aimed at the first-time furniture buyer.
Here are some examples of what's on offer.
Above: Designed by Matthew Grayson, an Art Center College of Design grad,  the 54-inch-wide Open Frame Dresser has a powder-coated steel frame and ash veneer drawers; $1,499. The series includes a dresser, credenza, and nightstand.
Above: The Big Arm Sofa in indigo felt, designed by another Art Center College of Design grad, Chelsea Park, is $1,499.
Above: The matte powder-coated steel Marie Chair is available with a black or metallic finish; $299.
Above: The Abbey Sleeper in White Linen is a sleek sofa bed for overnight guests; $835.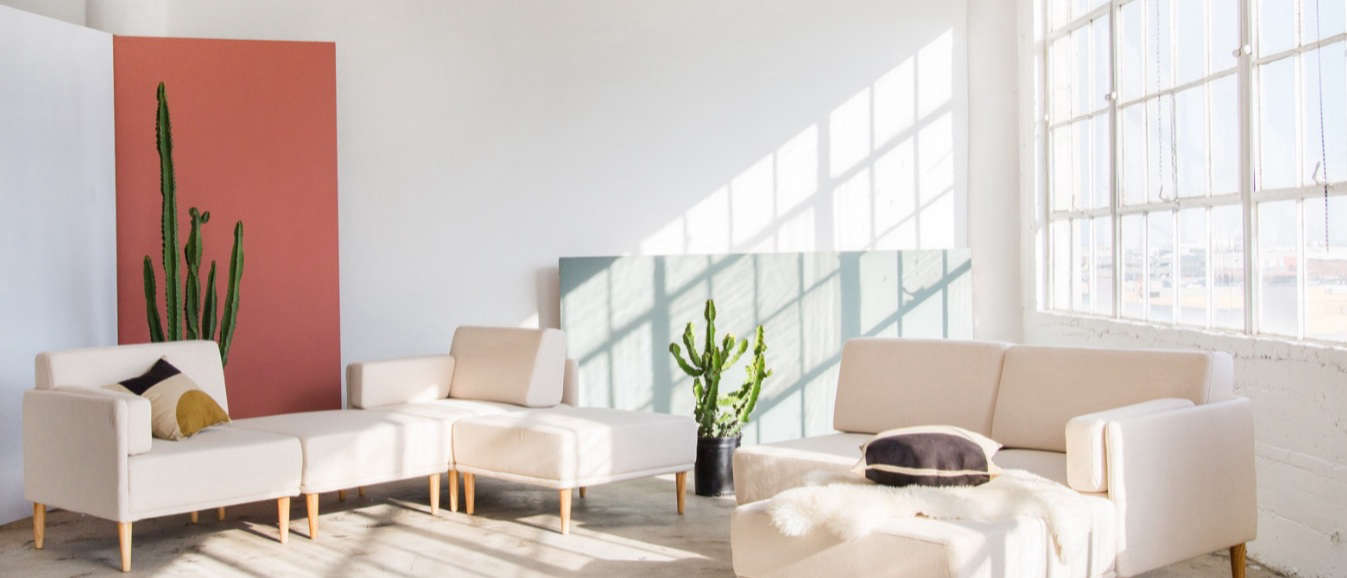 Above: Capsule partnered with ArtCenter College of Design in 2013, challenging students to design a budget-friendly chair. The winning design, by John Imus, spawned the Knook Sectional Sofa, which recently launched at WantedDesign in NYC. Prices start at $350 for the Knook Ottoman and go up to $1,467 for the Knook Sectional Sofa.
(Visited 205 times, 1 visits today)